This elderly couple that we are going to talk about is unusual! Indeed, they recently married after a stage to the hospital together. It is never too late to fall in love again…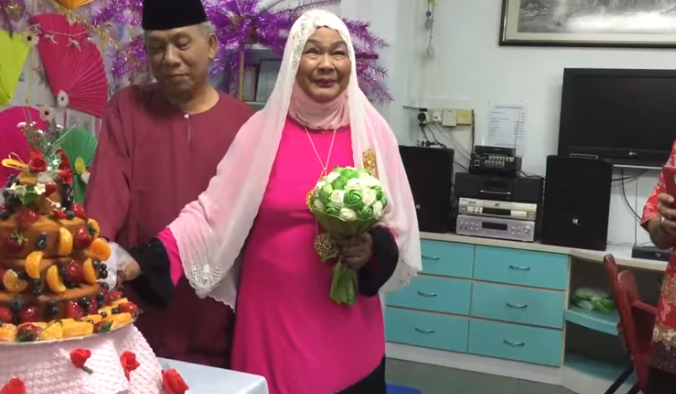 It is never too late to fall in love again…
Mariah Abdul Hamid, 70, and Ismail Sapuan, 62, fell in love again and recently married at Masjid Al-Ansar in Singapore.
The couple, who met in March at the Sunlove Seniors Activity Centre in Chai Chee, fell in love accompanying each other to the hospital over their high blood pressure and diabetes conditions.
Ms Mariah, a former polyclinic staff member, was excited and happy. She said: "When he asked me to get married, I was shocked. I never expected to get married at this age. He's friendly, he laughs… I've never met a man like that."
Mariah Abdul Hamid and Ismail Sapuan: an unusual couple
They have each been married before – twice in her case, five times in his. Mr Ismail has a daughter, while Ms Mariah has three children.
Her daughter, Ms Rosmawati Jamalik, said she is glad for her mother. Mr Ismail, a former ambulance driver, explained: "We can take care of each other when we are sick."
Festivities for the wedding cost more than $1,000, and was sponsored by the Sunlove Seniors Activity Centre.
Watch the video:
Published by the Editorial Staff on