Domalys, selected to represent the FrenchTech during the CES of Las Vegas, had the opportunity to present its innovation: Aladin, a smart lamp "with a genie inside".
Aladin, a smart lamp for the elderly
Is Aladin a "magic" connected lamp ? For the elderly and their caregivers, the answer is yes!
To put it simply, Domalys created a lamp which illuminates nighttime movements and creates a safe home by alerting loved-ones and caregivers in the event of a fall or a decrease in independence.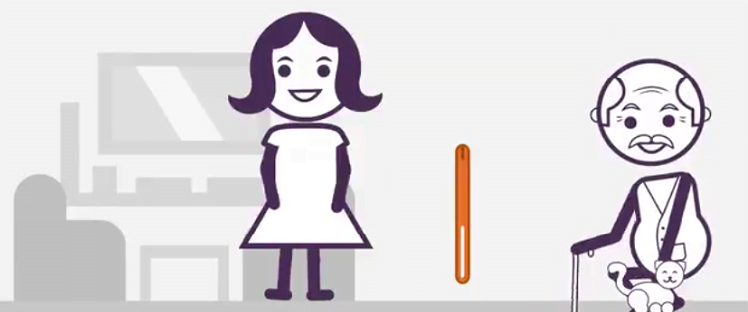 In terms of anticipation, Aladin is equipped with PrediCare Technology®: an intelligent system which quickly detects changes in behavior (slower movements, getting up more frequently at night…) and foresees the onset or the development of certain illnesses. In a word: Aladin allows users to anticipate. The device collects data, which Domalys Online then processes in order to analyze the behavior.
In case of atypical behavior or increasing dependence, the caregiver is alerted on his smartphone. The caregiver is also notified in the event of unusual behaviors as well as changes in temperature or break-in.
All things considered, Aladin integrates the best of healthcare technology. The Aladin technology, already tested in healthcare facilities, "reduces falls by up to 76%"