After 44 years at McDonald's, Lauraine Maurer, at age 94, is still going strong and has no plans to retire ! She told ABC News that "she likes the work, and she loves her customers (…) That's why I work, because I love them all".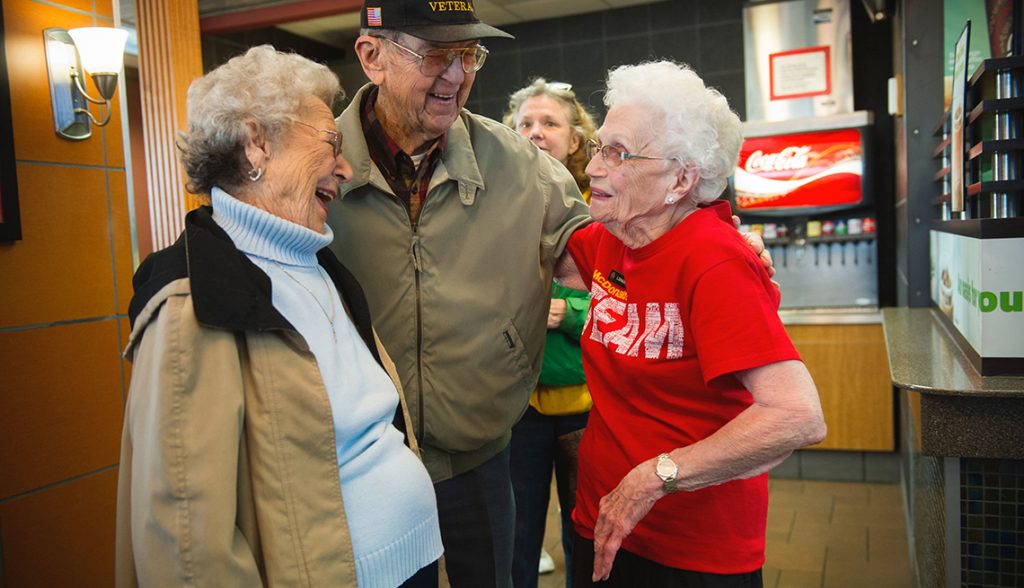 44 years at McDonald's and still going well
Loraine Maurer has been serving customers at McDonald's fastfoods for 44 years, nearly half her long life, and at age 94 she has no intention of retiring.
Recently, to celebrate her long service, dozens of those customers stopped by her workplace, a McDonald's franchise in Evansville, Ind., to say they love her, too.
They say it's because she provides inspiration along with cheerful service while making constant efforts to get everything just right.
Read more: Meet Tao Porchon-Lynch, the world's oldest yoga teacher
Who is Lauraine Maurer?
Lauraine Maurer is the mother of four, grandmother of six and great-grandmother of seven. She eats regularly at the restaurant and says she likes it all. Her favorite dish? The fish sandwich.
Maurer rarely misses a day of work. "I get in here at 5 o'clock when they open," she told one customer. "I have to get up at 3."
Coworkers and customers offer to pick her up to go to work or drop her off at home after her shifts. "I know what goes on with them. I know some of their children. Some ask me to say a prayer, and I do," she told People magazine. "I know their lives."
Read more: Meet "Grandma Lena", an adventurous 89-years-old grandmother !
Published by the Editorial Staff on