Peter Davies, a soldier who fought in the Second World War, has revealed that he's decided to live as a woman at the age of 90, after a lifetime of denying her true gender. Explanations…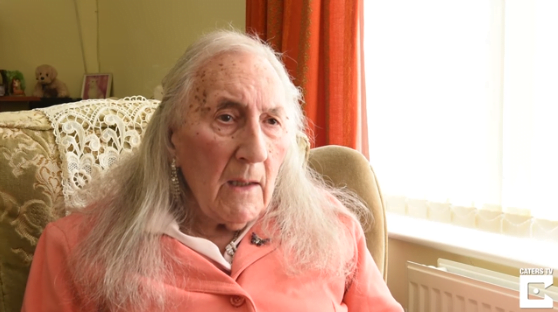 'I've known I was transgender since I was three'
Peter Davies, who's now known as Patricia Davies, says she has known since the age of 3 that she was female but lived in fear that coming out would see her ostracised from her family and friends.
Despite being open with her late wife 30 years ago, Patricia – born Peter – decided to continue to live in the closet.
However, last year, she finally decided to begin transitioning and said: 'It feels like a weight has been lifted off my shoulders. I was living a lie.'
Read more: Loraine Maurer, at age 94, has no intention of retiring from McDonald's !
A new lease of life for Patricia Davies
Patricia said she feels like she has been given a new lease of life after she revealed her secret to her supportive neighbours and she has also started taking the female hormone oestrogen.
This retired industrial photographer, who served in the army between April 1945 and 1948, has a distant aunt who once lived to 104 years old so hopes she has 'similar genes' to keep her going so she can now enjoy life as a woman.
Read more: A 94-year-old man dresses up as Father Christmas to raise money for Alzheimer's charity
Published by the Editorial Staff on