Determined to spread Christmas cheer, a 94-year-old man has raised hundreds of pounds for Alzheimer's Research UK by dressing up as Father Christmas.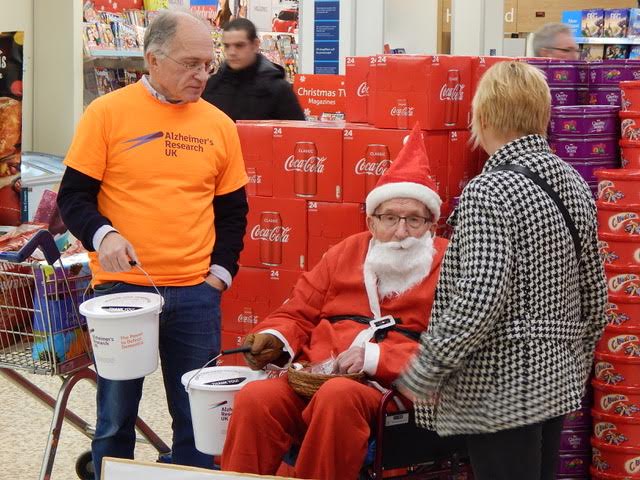 A grandfather who wants to make people smile over Christmas time
Stanley Bennett, who previously raised over money by dressing up as the Easter Bunny, took to his local supermarket dressed as Father Christmas in the hope of raising money and spreading Christmas cheer.
He was inspired to put a smile on people's faces this Christmas. Through his fundraising, Mr Bennett hopes to bring the "wonderful" care homes, including Stanley Wilson Lodge where he lives, to the public's attention.
He said: "I kept reading articles that suggested the quality of care in homes is always very poor and life is over once you're there (…) but I could not fault the help my wife received, and I've been given a new lease of life while living there. And now I'm giving something back."
Read more : Alzheimer's : what are existing plans to stave the disease ?
Raise money for Alzheimer's Research UK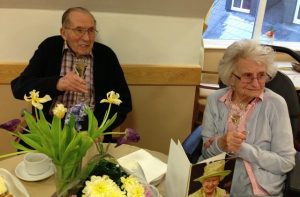 Mr Bennett's wife passed away in September 2014, having been diagnosed with vascular dementia ten years earlier. He moved with her to Stanley Wilson Lodge so that he could see her every day and says he has had a great experience there over the past few years.
His granddaughter said: "My nan was a tiny, feisty, Scottish lady. In my grandparents' relationship, she would always take the lead (…) when my grandmother died, instead of sitting in the care home my gramps decided to make the most of life, something which I am so proud of him for. He's very determined to raise money to help dementia research."
Mr Bennett, who is described as "large than life" and very active despite requiring a frame for walking, added: "I want to get out there and spread the word about both Alzheimer's Research UK's ground-breaking work, the wonderful care home I live in and most of all I want to make people smile over Christmas time."
Read more : Alzheimer's : discover the benefits of the Mediterranean diet
Published by the Editorial Staff on