Linkoo Technologies will present its voice-controlled personal assistant: Alyssa at the CES 2017 in Las Vegas. This first participation will be an opportunity for Linkoo to present this new innovative product, created to help family members organize themselves.

Alyssa, a voice-controlled personal assistant presented at the CES
Alyssa will be presented at the CES from 5th to 8th January 2017 and will be available at the end of 2017.
Alyssa can retrieve information about your health, safety or activity from your daily-used connected objects. With the help of the U-Care web-based platform and your connected objects, Alyssa helps you beneficiating from various services. Best part about Alyssa: it only needs a simple voice request to help you in your daily habits.
What can Alyssa do ?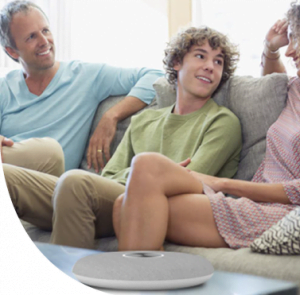 Alyssa can organize a daily free life for the entire family by perfoming multiple tasks :
Monitor your health and activity thanks to the data collected on your connected objects
Locate in real time your family
Alert your relatives or the remote assistance, in case of emergency
Home care services : offer assistance for your meals or cleaning your household
Press release
Published by the Editorial Staff on