"Our Hong Kong foundation" proposes subsidies for health screening and chronic disease consultations for low-income elderly people. This system aims to prevent chronic diseases and to minimize future medical and social costs.

Help for all low-income elderly people
In order to prevent chronic diseases and minimise future medical and social costs, a think tank has suggested to give a one-off HK$1,000 voucher to all low-income people over the age of 45 for health screening.
Professor Yeoh Eng-kiong, Chinese University's director of public health and primary care and a former health minister, said health screening should be offered to all persons over the age of 45, as that is the age when patients usually start to develop chronic diseases. The risk for people in this group being diagnosed with at least one chronic disease is 6 times higher than for younger people.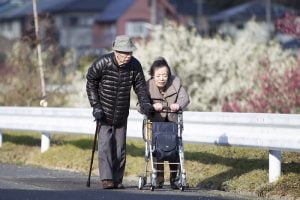 The health voucher plan, which is expected to cost around $580 million, is among a series of measures suggested by the Our Hong Kong Foundation to tackle a potentially huge burden resulting from a rapidly ageing population.
An annual subsidy to low-income patients
An annual subsidy of HK$3,040 should also be given to low-income patients with chronic diseases such as hypertension and diabetes so they can consult private doctors.
The proposal will cost the public at least HK$250 million a year just to cover hypertension, but the move will free up valuable public sector resources.
Read more : Alzheimer's : what are existing plans to stave the disease ?
Yeoh Eng-kiong's review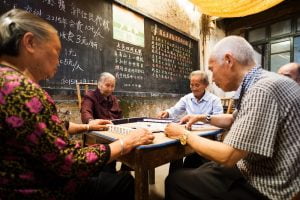 Yeoh Eng-kiong said "Ageing is not a problem if we enable society to age in a healthy way (…) rather than improve the health of the population, we also need to engage older people to participate and contribute to society. We need to consider innovative policies to increase labour productivity and boost participation by older workers."
"These people are only targeted as a start. The government should continue to study the issue to see how to bring this forward".
Published by the Editorial Staff on