Presented and awarded at SilverNight 2017 (Innovation Trophy for the Silver Economy in March 2017), E-Vone is promised to a great future in France and overseas! Indeed, those smart shoes for elderly people are a simple premise for unfailing protection.

Welcome to E-Vone, smart shoes for elderly people!
E-Vone smart shoes mean elderly people can come and go as they please. If there is a problem, their entourage will automatically be notified.
The revolutionary element is hidden in the care of the sole. It is an innovative electronic device which sens the person's movement. In an abnormal situation, like a fall, the system automatically sends an alarm message to the entourage (family, friends, neighbours, emergency services…) with ultra-precise geo-positioning.
This device is GSM-compatible, has a GPS locator and various movement sensors. Finally, the product contains a buzzer which vibrates to inform and reassure the wearer.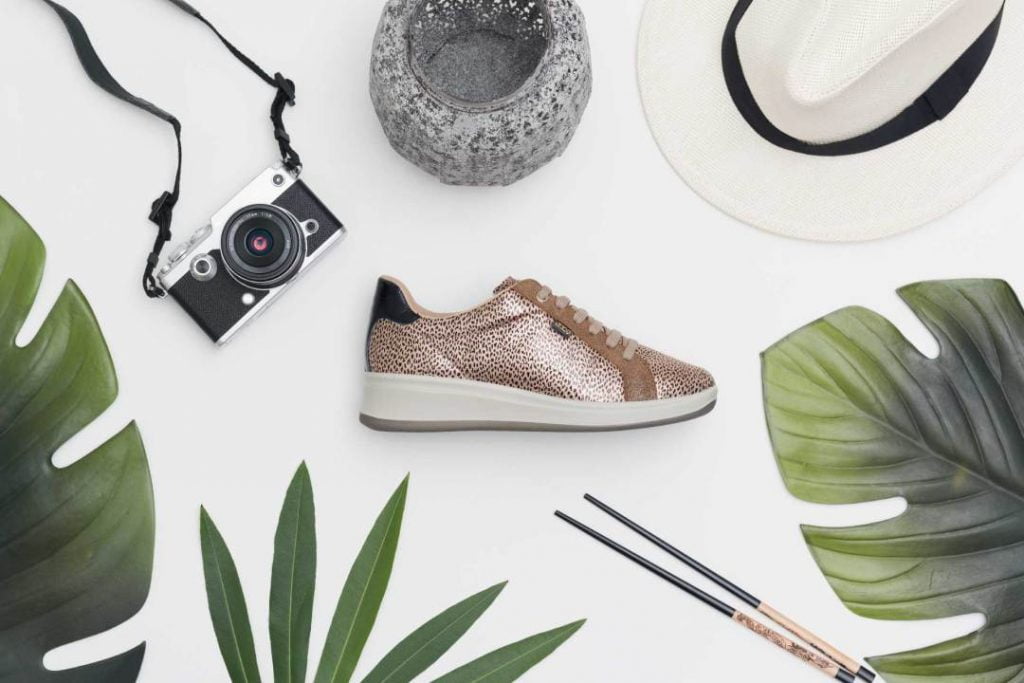 How does E-Vone support a person's independence?
The alarm is triggered when the electronic system identifies abnormal movement followed by a fall or a lack of movement. Those shoes vibrate to ask the wearer if the alarm is genuine.
The wearer has a few seconds to cancel the alarm. If there is no response from the wearer, the device automatically calls their pre-defined support chain.
This system helps to organise assistance within the shortest possible time-frame, using GPS data. Finally, when the alarm has been registered by a member of the support chain, a buzzer vibrates to reassure the wearer. This electronic device is designed to be recycled and could be industrially reintroduced into new shoes!
Read more: Vibby OAK, an automatic fall detector developped by Vitalbase
E-Vone: a stylish design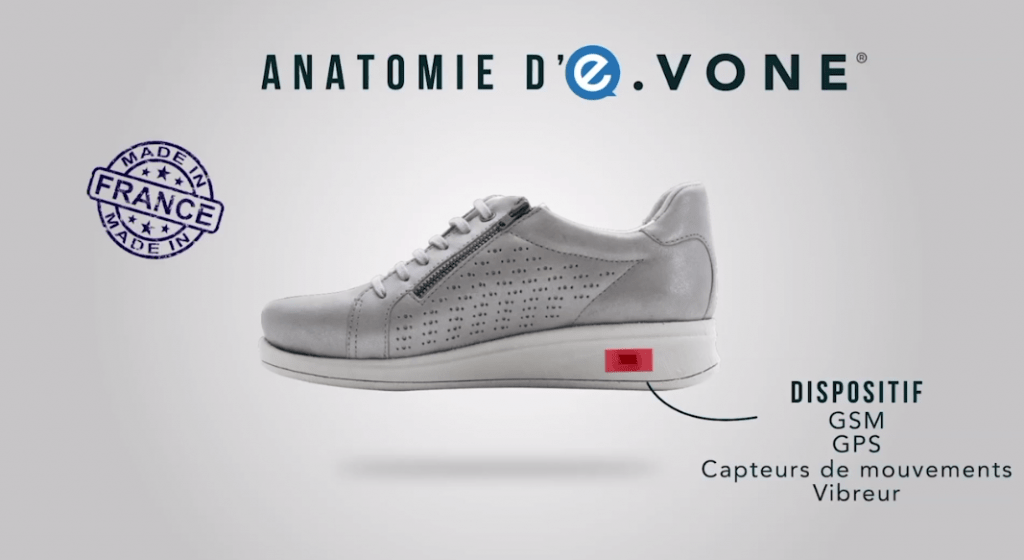 This product has been designed for elderly people. As well as the embedded innovation and comfort to support independence at home, style was the primary concern.
And who more than seniors are free from fashion's impositions?
And being free means choosing one's style. Anything excerpt ordinary! The designs have great character and are directly inspired by the Animal Wild, Peps and Energy and Make-Up collections.
E-Vone: a product made in France
All the E-Vone shoes are created by the R&D and style design teams and manufactured in a factory based in Jarzé in Maine-et-Loire (France). This shoemaker expertise has been cultivated for 90 years between Cholet and Nantes.
Published by the Editorial Staff on