A startup from Limoges called Cybedroïd has recently announced a 600,000€ fund raising to sell Leenby, a humanoid robot helping everyday life.

Leenby, a robot to help elderly people
Leenby is produced in Limoges, it's a robot intended to make easier the daily life of everyone, especially the elderly.
"Leenby is the ancestor of the robot which people will have at home in ten years" explains Fabien Raimbault, co-founder of Cybedroïd.
"Its a butler at home. It does not do complicated tasks yet, but it  can already do small tasks daily" he says.
Semi-autonomous, Leenby would be able to answer simple questions, to orientate people, or to follow the look of the person who is speaking. This humanoid robot will dispose of an autonomy of ten hours, a rare functionality for this kind of robot.
The first fund raising of Cyberdroïd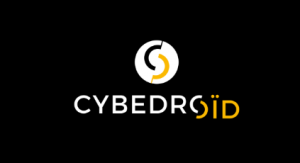 Fabien Raimbault, co-founder of the company, explains that this fund raising should allow them to open a workshop and start a real production.
"For a company like ours, raising big amounts of funds is not difficult, but finding a lot of money means losing the control of the company. We consider it as a family adventure and we want to remain at the helm. Therefore we are raising only 600 000 euros for now".
Which future for Cybedroïd and Leenby?
Cybedroïd plans to sell 25 Leenby in 2017 and hopes to produce 300 robots in 2018. It intends to develop the specifics of its robot to make it a suitable companion for the elderly.
Fabien Raimbault explains that a legal framework is necessary: "We need a legal framework to define the responsibilities, because, in case of a fall, they often ask me if the robot could lift the person up. Technically it is possible, but if the robot is strong enough, it may break her wrist and who would be responsible then?"
Published by the Editorial Staff on