Once an exception, longevity has become a revolution! The Age without Borders Webtour is a live video meetup connecting you with global voices in the flourishing longevity economy. The live launching will take place in Paris on September 12th 2018. Register now!
This century, the population over age 60 will grow 14x faster than those under age 60. This will add to the existing economic boost of 11 trillion dollars and 180 million jobs! This quickly expanding population of older individuals means growth and innovation for industries around the world. « Age Without Borders Webtour 2018 » will answer all your questions on Silver economy during 4 sessions you do not want to miss!

Launching of the Webtour on Septmber 12th 2018 in Paris
The Webtour will start on September 12th, in Paris, from 5 to 6.30pm local time. During this live session, you will have the opportunity to ask questions to the speakers, all silver economy experts.
Next sessions will be :
in Canada on October 10th,
in United States (Silicon Valley) on November 15th,
in Mexico on December 10th.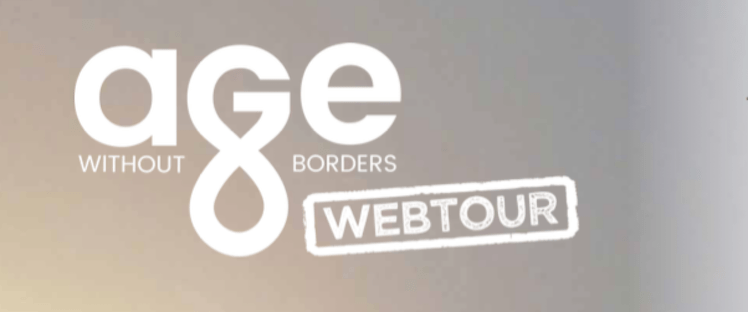 Let's discover the Paris session's speakers
Benjamin Zimmer, is the founder and CEO of the Silver Alliance, an innovative partnership between 18 companies covering the main needs of older adults. The Silver Alliance is hosted by the Group Oui Care, leading home services company in support to the older adults in France. He has founded and now advises the Silver Valley, first European cluster focused on the longevity economy.
Jerome Pignez, is the director of the largest webportal and awards event of the French longevity economy, the SilverEco.org and the Throphees SilverEco. ON MEDIO, his company, will now producing the 2nd Silver Economy and Aging Well International Awards. Throphees will be held in Tokyo but applications are open to startups from all over the world.
Moira Allan, core contributor to the European Commision on the concept of Senior Social Entrepreneurship. Moira is an entrepreuneur herself, having co- founded the Pass It On Network a community portal for over 45 liaisons on Positive Aging from around. Moira is part of Old'Up, a major national association representative of the seniors and users of health services in France.
Published by the Editorial Staff on