There's a new best country in the world to retire, according to the experts at International Living (IL), an authority on global retirement and relocation opportunities. In its Annual Global Retirement Index, Mexico is the best retirement place in the world.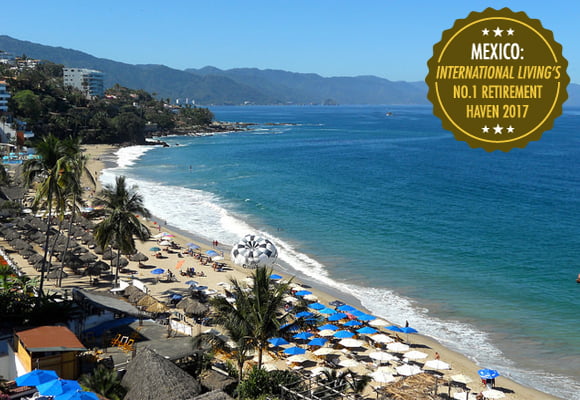 International Living's top places to retire
Six of International Living's top 10 places in this year's ranking are nearby, in Latin America — either in North America (No. 1 Mexico), Central America (No. 2 Panama, No. 4 Costa Rica and No. 8 Nicaragua) or South America (No. 3 Ecuador and No. 5 Colombia).
Just three are in Europe (No. 7 Spain, No. 9 Portugal and No. 10 Malta); just one is in Asia (No. 6 Malaysia). Thailand, No. 7 in last year's rankings, fell out of the Top 10.
Incidentally, communities in Mexico, Colombia, Spain, Nicaragua and Portugal are also in the just-released Top 10 Best Places to Live Overseas in 2017 from Live and Invest Overseas.
Read more: 2016 Global retirement index: adapting retirement systems to changing demographics
International Living's top 10 destinations to retire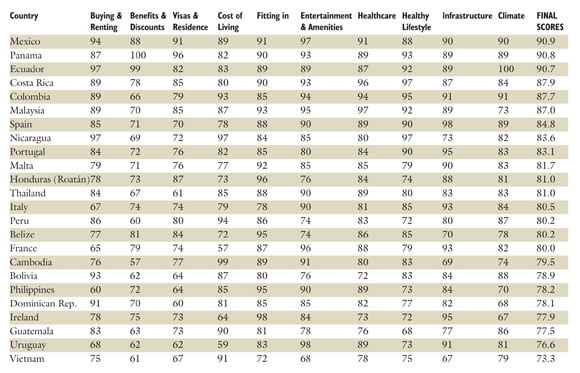 And the winner is…Mexico
Mexico has always offered arguably the easiest transition to expat life around: Low-cost, conveniently close, friendly locals and plenty of expats—Mexico offers an appealing balance of exotic foreign culture and familiar First-World lifestyle.
Chicago native Steve Garcia, 67, has lived in Guanajuato for four years. "I live well here on Social Security. My expenses are $1,200 a month, including rent. I have a two-bedroom house with a terraced garden," says Steve. "With the dollar going up I've got 50% more to spend."
"Life here is easy and relaxed," says IL Mexico editor Glynna Prentice."Mexico isn't perfect—no place is. But its flaws pale when weighed against the vividness of life here."
2 – Panama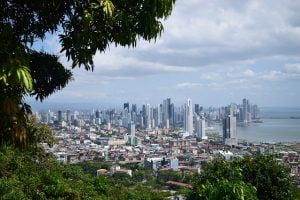 Modern, comfortable, and tolerant—if you had to describe Panama in just a few words, these are what they'd be. Panama may be famous for its canal, but it's the ease of living that draws retirees here.
Add to welcoming people and policies, a rock-solid infrastructure and Panama's appeal is easy to see. As IL Panama Editor Jessica Ramesch explains: "With top-notch cellular and internet connections, Panama offers a user-friendly and familiar environment you may not have expected to find in the warm, sunny tropics. It's a big reason why Panama regularly scores so highly in International Living's Annual Global Retirement Index."
3 – Ecuador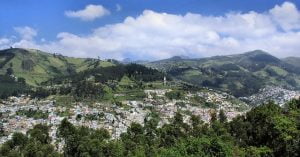 Ecuador comes in third this year with a final score of 90.7. For anyone who has excellent weather at the top of their list of personal requirements for a retirement destination, Ecuador can't be beat. And healthcare in Ecuador's major cities is the equal to anything available, anywhere, and at amazingly low prices.
Ecuador also comes out on top for its affordability and availability of real estate to rent or buy. The country also offers great retiree benefits. Over-65s get discounts on flights originating in Ecuador, as well as up to 50% off entry to movies and sporting events. Discounts are also available on public transport (50%) and utilities, with the option of a free landline if you purchase a property.
4 – Costa Rica
Costa Rica has been hosting retirees and other expats for more than 30 years, and all the reasons why this Central American gem first attracted those seeking a better life abroad back then still hold true today.
As a safe and stable country, with no army, Costa Rica welcomes foreigners with open arms. People are friendly and happy. The unofficial national motto, Pura Vida, means "life is good." And that laidback attitude permeates daily life in the country. It's a stress-free, relaxed existence.
One of the major benefits of Costa Rica is the lower cost of living. "For between $2,000 and $3,000 per month, a retired couple can live well and cover all expenses without scrimping," says IL's Roving Latin America Editor Jason Holland.
5 – Colombia
Colombia, once an overlooked retirement haven, is now just grabbing the attention of expats looking for a place to live that is close to home, has excellent healthcare, a diverse and temperate climate, and of course is low cost.
The country has shed its dark past and is now thriving, welcoming to foreigners and proud of its culture and heritage.
Life in Colombia varies from laidback, relaxing beach living in the coastal town of Santa Marta, to the culturally rich capital city of Bogotá, filled with theaters, churches, and the Gold Museum, which houses the world's largest collection of Pre-Columbian gold artifacts. Trendy nightlife, upscale shopping, and an array of imaginative restaurants can be found in both Bogotá and Medellín, as well as several other large cities.
6 – Malaysia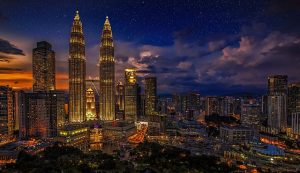 Malaysian cities are clean and modern, its public transport unrivaled, and its people the friendliest in Asia. And while other Asian countries offer great budget holidays, and some offer first-class vacations, Malaysia manages to cater extraordinarily well to both.
Consisting of 13 states and three federal territories, there is a lot to see and do here. It's just one of the reasons that first time tourists to Malaysia come back again and again, and ultimately end up moving or retiring here.
It's also one of only three countries in Asia (Singapore and Hong Kong are the other two) where you can buy property freehold. And you don't need to be living here to do it. When you arrive in the country you'll be given a three-month visa, and if you decide to buy while you are here, you can.
7 – Spain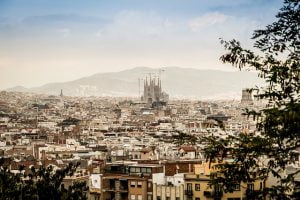 Spain's miles of beaches, the warm climate along its coasts, its low cost of living and real estate, and its relaxed, laidback lifestyle all help to make it a top retirement destination.
The many advantages of this southern European country have long made it a favorite among European vacationers and second-home buyers. Today, it's increasingly popular among North Americans for many of the same reasons.
Spain offers some of the lowest-cost First-World living in Europe. IL Editor Glynna Prentice says that: "In Spain, a couple can comfortably get by in smaller cities from as little as $1,900 a month, including rent. Small one- and two-bedroom apartments can be rented from as little as $500 a month, and can be bought from about $70,000." Daily living expenses, especially food, are also low-cost, and the famed Mediterranean diet means plenty of tasty, healthy cuisine.
8 – Nicaragua
Nicaragua has changed greatly over the last decade. And all for the better. Pock-marked roads have turned into smooth highways. Renewable energy windmills dot the southern countryside. San Juan del Sur has blossomed into a foodie town, as well as a surf town, and a great place to retire.
Matagalpa is now on the map too, and its coffee sells in cafés around the world. Everywhere you look, there is progress, and the expat lifestyle gets easier and easier every year.
9 – Portugal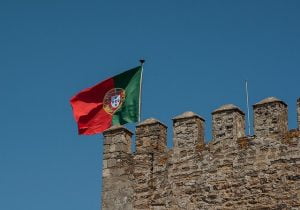 Portugal's low cost of living and real estate is just some of the reasons for its growing popularity among retirees. According to IL Editor Glynna Prentice: "A couple can live well on as little as $1,700 a month, including rent, in many smaller cities, and from about $2,200 a month in Lisbon, the capital."
It also doesn't hurt that Portugal's climate is generally mild, and that most of its western coast is lined with beaches. And although its coastline is Atlantic, Portugal's lifestyle in many ways is classic Mediterranean, with a laidback air, an emphasis on friends and family, and plenty of good food and wine (and leisurely mealtimes for enjoying them).
10 – Malta
Glorious pink and gold sunsets. Sapphire blue waters. Centuries-old cities made of honey-hued stone. Vertiginous white cliffs rising from the sea. This is just a taste of the beauty Malta offers to those who live here. And it's only one small part of what makes it such an extraordinary place to retire.
Malta is easy to overlook—literally—as a desirable retirement destination. On a map, the tiny island chain is represented as a scattering of dots floating in the Mediterranean, between the coasts of Sicily and North Africa. Only two of its main islands, Malta and Gozo, have a substantial population, and both are so small that it only takes 30 minutes to drive across them.
Read more: A retirement crisis is looming ahead in Great Britain
Published by the Editorial Staff on