More than one French retiree out of ten spends his old days in foreign countries : for many of them, Portugal is a favourite destination.

The Portuguese Real-Estate and Tourism exhibition's 4th edition is organised by the Franco-Portuguese Chamber of Commerce and Industry (CCIFP). This exhibition will take place in Paris from 5th until 7th June 2015 into the 5.1 Hall of Porte de Versailles' Exhibition Park. This year, the organisers plan to host 25 000 visitors.

French people are getting more enthusiastic about Portugal
French people's interest for Portugal has increased during the last few years: in 2014, 7.000 French people had chosen to settle there. The Franco-Portuguese Chamber of Commerce and Industry became more aware of this trend during the 3rd edition of the exhibition in 2014, due to the huge number of visitors.
Indeed, near than 15 000 people had visited the 2014 3rd exhibition, and benefited from professionals advice on property, juridical services, notarial, touristic and financial advice.
Since the first edition in 2012, the event official partners have been: Fidelidade, Insurance Company and BCP bank, which are assisting this event's flourishing development.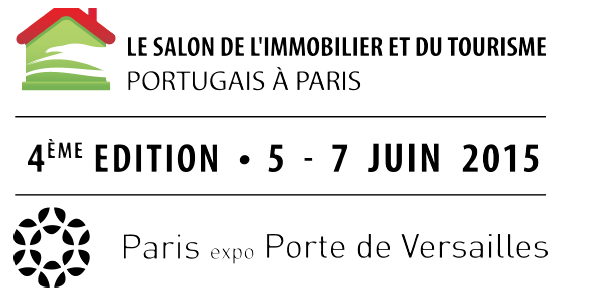 "Over the last 4 years, in France, we noticed an increasing interest for Portugal, widely due to this exhibition. We actually developed a specific product of health insurance coverage in France but also in Portugal to answer to these new demands" Fidelidade commercial director Marc Oliveira explains.
Jean-Philippe Diehl, BCP bank chairman, also shares this viewpoint: "since May 2014, we have answered expatriates' expectations by supporting them: we finance real property in Portugal and we put a variety of services in place to help people settling down in Portugal. This is possible thanks to several providers such as : Millennium bcp, the My Silver Way concierge service and other real-estate companies. To date, the BCP bank is the only French bank offering this support and accompaniment for people projects! …".
An attractive destination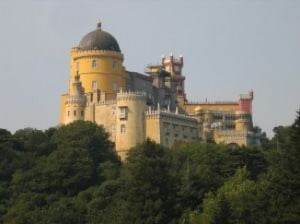 The cultural and natural patrimony, the climate, the way of life, the leisure, the accommodation price and the cost of life are the criteria that French people are looking for when they think of Portugal.
CCIFP chairman Carlos Vinhas Pereira considers that the Portuguese government's decision to exempt French pensioners living in Portugal from the income tax is "a supplementary advantage for an attractive country as Portugal".
An exhibition to inform and guide French people who want to live in Portugal
The Portuguese Real-estate and Tourism exhibition's visitors will be able to:
Discover freely the diversity of the Portugal's 7 regions,
Benefit from professional advice (promoters, estate agencies, building materials, interior architects, designers, institutional, services, tour operators, banks, law firms and notarial offices),
Benefit from several conferences,
Be informed about the best property offers.
"An opportunity for interesting people to have a foretaste of the country before packing… for holidays or for settling down"
A first edition in Lyon of this event
In 2014, a large majority of visitors (apart from Ile-de-France residents) came from PACA and the Lyon regions. Thus, in order to answer this demand, the exhibition will take place in Lyon from 3rd until 5th July 2015, at Congress Centre of Lyon.
Practical information about the Portuguese Real-Estate and Tourism exhibition
Dates:
Paris: from 5th until 7th June, 2015
Lyon: From 3rd until 5th July, 2015
Places:
Paris – Hall 5.1 of Porte de Versailles' Exhibition Park
Lyon – Congress Centre
Published by the Editorial Staff on