For the Romanian charity Never Alone, the young artist Eli Driu took a set of pictures of four Romanian grandmothers completely dressed up with traditional garments.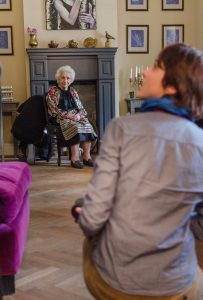 A project about ageing
The Romanian charity Never Alone set up this artistic project. By giving its responsability to Eli Driu, young local artist full of talent, they took no risk and was sure about the successful result, and in the meantime bet on a generation gap.
Indeed, the project is about ageing: models are four grandmothers that are at least 75 years old, fully dressed up with traditional clothes. This contrast with the youth of women from a generation totally different is embillishing even more this project.
Read also : "Ageing well : new solutions for the elderly and their caregivers"
A set of pictures which represents the beauty of ageing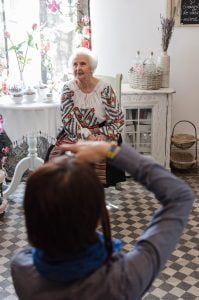 Furthermore, this set of pictures is a claim from the charity. Indeed, it is an ode to the beauty of ageing, that it has no age, but also a scream against isolation.
Half of the Romanian seniors are feeling alone/useless in their country. Sometimes abandoned by their family (younger generations emigrate(d) to occidental countries), they also lack in human and financial resources from the state.
This kind of artistic project is a real campaign to defend the elderly then, here in Romania but also through the entire world, where the number of this kind of projects is rising everyday.
Read also : "Tony Luciani and his mother, a serie of photographs rising up against the ageing stereotypes"
Published by the Editorial Staff on