1,2 million old people are considered dependent in France, and there are almost 11 million caregivers among the French families… But getting older and older is not just about figures in our society anymore; it is about losing autonomy and mobilizing many caregivers. Today, it is urgent to find solutions!
On the booming market of Silver Economy, loads of startups grow and develop tomorrow's tools to help people age well. Settled at the very heart of Toulouse's French Tech, RoboCARE Lab is one of them, trying to innovate in order to improve the quality of life for dependent people.

Robots as companions, to help people age well at home
Yesterday, the company celebrated its 2nd anniversary: for months now, RoboCARE Lab has been setting up robotics solutions in the homes of French families so they can have virtual visits and fill the gap of distance between them.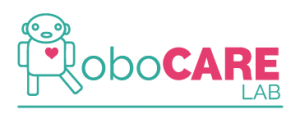 Their robot, SAM, then sets up his quarters in the house of a senior person; with a screen and wheels, he can be remotely controlled by a member of the family (who will only need an account on the company's platform PRESENCE+Home, and a tablet or a computer to log in).
Social bond, peace of minds, cognitive stimulation of the elderly, relief for the caregivers… this virtual family time has positive consequences and turns out to be complementary to real visits.
Read more: Breaking the isolation of seniors: can telepresence bring generations closer?
On May 15th, find out more about RoboCARE Lab's newest solution
With such results, RoboCARE Lab chose SilverEco.fr for their premiere…
Put a note in your calendar: on May 15th, you will be in the right place to discover RoboCARE Lab's last born in the robot family, and to preorder it through a very attractive offer!
Read more: "For the eldest, 2017 will be about aging well… at home!" Speech of F. Houhou, co-founder and Managing Director of RoboCARE Lab
Published by the Editorial Staff on