Viva Technology has, for its second edition, exceeded its objectives and successfully positionned France a major hub for tech start-ups and innovation worldwide: over 60,000 visitors, over 500 international speakers, over 6,000 startups and exhibitors from over 50 countries in 3 days!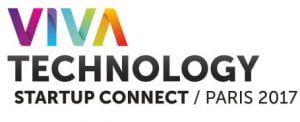 Viva Technology: a great success!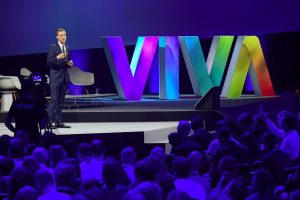 Viva Technology, the global technology event, dedicated to innovation, has met the challenge to do even better than its previous year. This year, Viva Technology welcomed the President of the Republic of France, Emmanuel Macron, who declared: "France is becoming the nation for startups and must succeed in this challenge".
Emmanuel Macron was joined by a number of other well-known politicians and officials from the French government including: Bruno Lemaire, Minister for the Economy, Elisabeth Borne, Transport Minister, Muriel Pénicaud, Labour Minister, Frédérique Vidal, Education Minister, Mounir Mahjoubi, Secretary of State in charge of Digital, Marlène Schiappa, Secretary of State in charge of Gender Equality, Valérie Pécresse, President of the Ile de France region and Anne Hidalgo, Mayor of Paris.
Read more: July 5-6 2017: Innovative City will take place in Nice
The home of worldwide game changers
Over the three days Viva Technology played host to the biggest digital players in the world. Throughout the
250+ conferences, 500+ entrepreneurial leaders, CEOs, investors and researchers discussed many off the key
issues surrounding the impact of digital on the world's economies and societies.
Bernard Arnault (LVMH), Jean Laurent Bonnafé (BNP Paribas), John Chambers (Cisco), John Collison (Stripe), Paul Eremenko (Airbus), Jeffrey R. Immelt (GE), David Kenny (IBM Watson & Cloud Platform), Isabelle Kocher (ENGIE), SY Lau (Tencent), Emily Leproust (Twist Bioscience), Yuri Milner (DST Global), Ambarish Mitra (Blippar), Jonah Peretti (Buzzfeed), Prof. Bertrand Piccard (Solar Impulse), Kira Radinsky (ebay), Carlo Ratti (MIT Senseable city Lab), Oliver Samwer (Rocket Internet), Eric Schmidt (Alphabet Inc), Joe Schoendorf (Accel Partners) Adam Singolda (Taboola), Yossi Vardi (Entrepreneur de l'Internet Israélien), Eleanor Watson (Singularity University), Philippe Wahl (Groupe La Poste), Mark Weinberger (EY), Yuanqing Yang (Lenovo Group) and Daniel Zhang (Alibaba Group) were just some of the special guests who graced the Viva Technology halls to discuss these important issues.
Published by the Editorial Staff on