Students visiting seniors in retirement homes is the solution that proposes 1 Toit 2 Âges. This solution was naturally selected to be the winner of the International Awards representing Belgium at the SilverNight, on Monday 12th of September.
"It's a great joy to honor Belgium like this in France and for this international prize […] it is a way for us to be recognized for our work so obviously I'm delighted"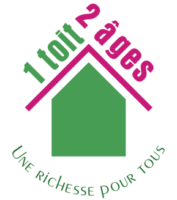 To combat the loneliness of seniors and change young people's perspective on old age, the project 1TOIT2AGES job'SERVICES offers students to come and spend intergenerational time, bring joy and exchange with seniors in retirement homes.
More information on www.1toit2ages.be
> Discover the list of the 2022 SilverEco & Ageing Well International Awards winners

Published by the Editorial Staff on