Two Irish best friends, Matt Murphy, 83, and Michael O'Sullivan, 58, who are both heterosexual, decided to get married when they discovered how much tax would have to be paid on the house Murphy intended to leave in his will to O'Sullivan.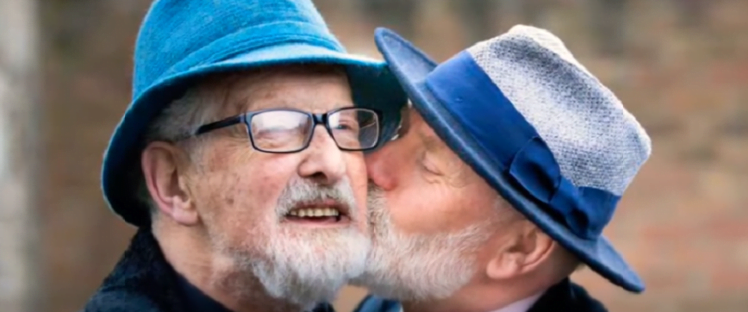 Two heterosexual friends marry in Dublin to avoid paying €50,000 in inheritance tax on a house
Michael O'Sullivan, 58, and his best friend Matt Murphy, 83, tied the knot after they decided that Mr O'Sullivan should get Mr Murphy's house in Dublin when he passes away.
The pair have been friends for 30 years and Mr O'Sullivan has recently moved into Mr Murphy's house to become his full-time carer. "I was homeless, sleeping in my car and Matt needed someone to move into his home and take care of him. He was losing his sight and needed a full-time carer. He told me that he couldn't afford to pay me but said that I could live with him and he would give me his house when he passed away as payment", Mr O'Sullivan told Independent.ie.
Best friends Michael O'Sullivan and Matt Murphy ahead of civil marriage in order to avoid inheritance tax. More @IrishMirror pic.twitter.com/skGJLeqoxN

— Emma McMenamy (@emmamcm) 22 décembre 2017
Read also: Two stories about aging as LGBT
An unusual but fun wedding!
The "couple" got married in a former hospital on Dublin's Grand Canal Street, followed by a meal for five at the nearby Gasworks bar.
During the wedding ceremony O'Sullivan spoke of his husband's great kindness, the Irish Times reported, while Murphy sang Willie Nelson's Let the Rest of the World Go By: "With someone like you, a pal good and true / I'd like to leave it all behind and go and find / A place that's known to God alone."
O'Sullivan, who was previously married to a woman, said after the ceremony: "I love Matt and he loves me, as friends."
Read also: Unusual: this elderly couple fell in love at the hospital!
Published by the Editorial Staff on