Visual impairments (or low vision) are characterised by a less detailed vision and an altered visual field. A visually-impaired person may be able to distinguish the shape of a face, but not the features, make out the outline of a hand, but not the nails, etc. They also report being constantly dazzled when outside.
Visually-impaired people are halfway between blindness and "standard" visual acuity and suffer impediments on a daily basis, to varying degrees.
Visual impairment: definition

Visual impairment is defined by a visual acuity after correction ranging from one to three tenths (note: visual acuity is always given for the "better eye") or by a field of vision inferior to 20 degrees for each eye.

Those eye disorders could be avoided…

Visual impairments can be treated in most cases. Up to 80% of adult cases of visual impairments and blindness could be avoided, according to recent estimates.
Visual impairments and old age: what are the main causes of visual impairments?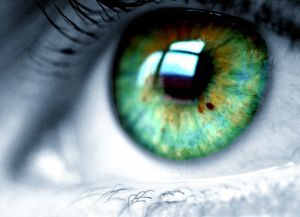 Despite the fact that visual impairments impact all age groups, the elderly remain the most affected. Eye diseases may come with old age. Congenital malformations, some types of diabetes or fragile optic nerves range among factors likely to entail eye disorders.
On a global scale, the most common causes of visual deficiency are:
Uncorrected eye disorders (myopia, hypermetropia, astigmatism): 43%
Cataracts (clouding of the eye's lens): 33%
Glaucoma (disease that damages the eye's optic nerve): 2%
AMD (Age-related Macular Degeneration): 0.4% (8% in France)
Dealing with visual disabilities
Techniques were developed to allow visually-impaired people to manage their disability more efficiently on a daily basis. They are taught in specialised healthcare institutes, as well as care and support services.
Locomotion techniques: they allow visually-impaired people to move safely within unfamiliar surroundings by teaching them to visualize places in their heads using other senses. In time, they are able to use public transportation and move around crowded places, sometimes with the aid of a white cane.
Braille: this writing system uses series of raised dots or dents that visually-impaired people can read using their fingers. They use punches, a pad or Braille writing machines to write. There are also computers with Braille display and printers; they can "print" a text in both Braille and print letters.
Accessible computing: refers to all screen-magnifying software enlarging on-screen characters. Some computers are equipped with a text-to-speech synthesis system that reads displayed text out loud.
ADL (Activities of Daily Living) rehabilitation: a rehabilitation centred around daily life activities (meals, toilet, shopping, etc.) aiming at preserving and developing any remaining visual potential and other sensory perceptions visually-impaired people may have.
What about technical solutions to visual impairments?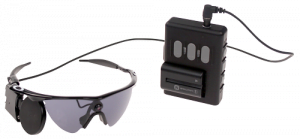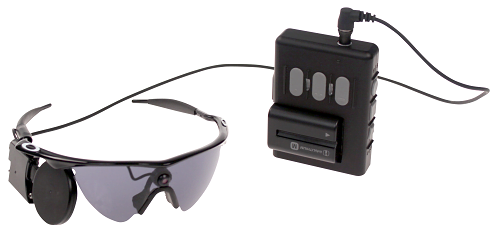 Advances in Research made it possible to design a retinal prosthesis allowing blind and visually-impaired people t
o improve their eyesight marginally.
In 2011, The Argus II received marketing approval in Europe; two years later, the FDA (American Food and Drug Administration) followed suit. The artificial retina is now available in centers in Austria, Canada, France, Germany, Italy, Netherlands, Saudi Arabia, Spain, Switzerland, Turkey, United Kingdom and the United States.
Visual impairment figures

– Approximately 285 million people have visual deficiencies worldwide
– 246 million are visually-impaired and 39 million are blind
– 61% visually-impaired people are older than 60

Sources : OMS / INSERM / INSSE Handicaps-Incapacités-Dépendances / Drees Etude N°416 – Les personnes ayant un handicap visuel / Malvoyance.com
AMD: test your eyes
AMD or Age-related Macular Degeneration is a retinal degenerative disease and one of the leading causes of visual impairments in developed countries. Its first symptoms generally appear after the age of 50. It is a chronic and progressive disease and requires long-term care.
Early detection is paramount; it allows health professionals to  treat and monitor the disease better.
The Amsler grid allows you to easily assess your eyesight:
Hide one eye and look at the Amsler grid. Keep your reading glasses on if you wear any.
Position yourself in front of the grid, at a normal reading distance.
Focus on the dot in the centre of the grid.
Repeat with the other eye.
If lines get distorted and curve when you focus on them, consult an ophthalmologist.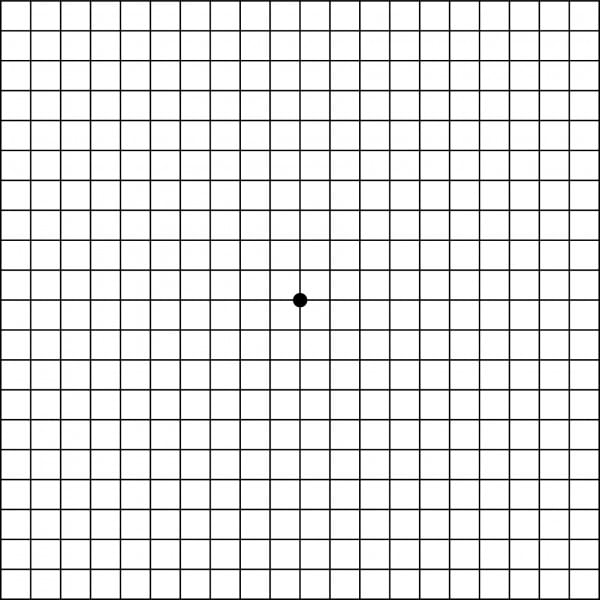 Distorted Amsler grid:
Published by the Editorial Staff on