Marianne Shores took the first roller coaster ride of her life as a 16-year-old out on her first date at the Long Beach boardwalk. 60 years have passed since that moment, and Shores gets around now with a walker at the Atria Carmichael Oaks residential facility. Yet, on a recent Saturday, she was back speeding down the tracks and gripping the safety bar while wearing cutting-edge virtual reality goggles, created by Gamers Gift.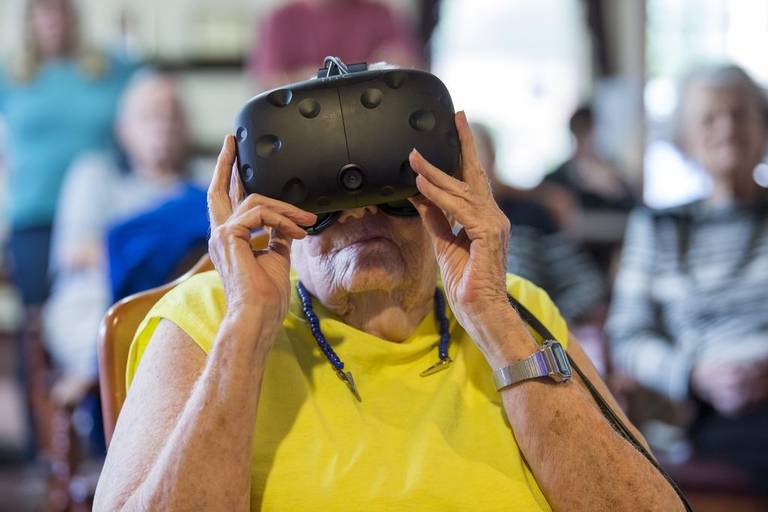 Gamers Gift, when virtual reality serves the elderly
Shores was one of a dozen seniors who tried out the goggles provided by the nonprofit group Gamers Gift, which visits assisted living facilities and children's hospitals around Sacramento. Run by Northern California college and high school students, Gamers Gift has visited Atria Carmichael Oaks at least once every month since its founding in February 2016.
"I have never seen anything like this before," she said. "It felt like I was on a real roller coaster." "These guys have created and maintained an intergenerational relationship with our residents," said Ryan Harris, engagement life director at Atria Carmichael Oaks. "This shows the residents that (they) are not done with their lives and they can have a good time if they want to."
By linking Google Maps and a smartphone hooked up to virtual reality goggles, Gamers Gift brought Atria Carmichael Oaks resident Tony Quattro, 94, back to his hometown of Rome, N.Y., about two decades after his last visit there. "My house was gone, but the street looked similar," Quattro said. "It gave me nostalgia and brought me back a lot of good old memories."
Read also: Video games, a second youth for elderly people
"Using the technology to bring the best to those in need"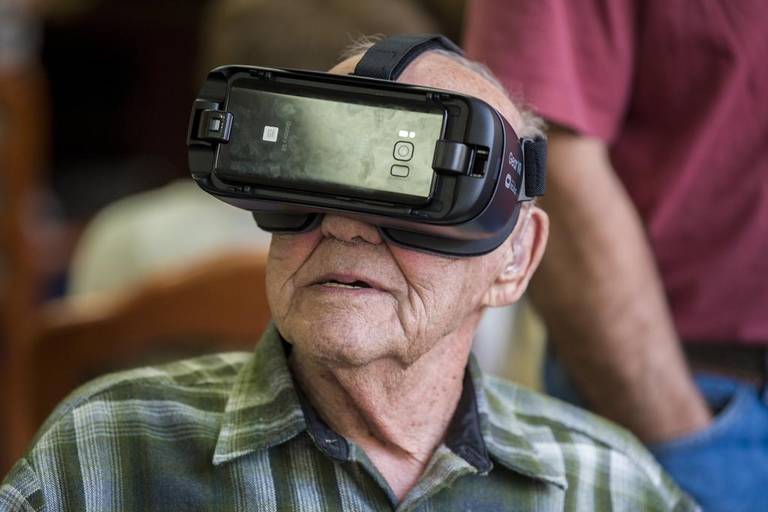 Dillon Hill, CEO of Gamers Gift and a UC Davis freshman, said he came up with the idea for the organization after watching a close friend fight leukemia from his bed in a children's hospital. The friend's only escape from the treatment was plugging into his PlayStation 2 and playing games. Hill said he learned then that video games can make a real difference for people going through hard times. After founding the group during his last year at Del Campo High School in Fair Oaks, Hill said he "used technology to bring the best to those in need."
"I believe that video games provide a chance for patients to escape their pain and enter virtual worlds of adventure and excitement," Hill, 18, said. "It warms my heart to see them having fun. This is what I intended to do from the start."
With a simple setup, hospitalized children and elderly residents can put on the goggles to go scuba diving, land on the moon or participate in one of the many other adventures installed on Gamers Gift's systems. Unpaid volunteers run the group, often livestreaming their gameplay screens on Twitch.tv.
Read also: To treat depression for the elderly, video games are more efficient than medicine
Published by the Editorial Staff on