The United Nations has named June, 15th as World Elder Abuse Awareness Day. On the occasion, UN Secretary-General Ban Ki-moon made a statement about the matter. Once again, he raises general awareness, demanding a "public response" so that older people's rights can be respected.
A warning signal
UN Secretary-General Ban Ki-moon hold the annual commemoration on the occasion of the World Elder Abuse Awareness Day. "It is a disturbing and tragic fact in our world that members of the older generations are too often neglected and abused. This painful reality generally goes ignored by mainstream society". His aim was to speak to governments and institutions and incite them to take actual measures about this matter.
He also drew attention on the fact that the worldwide population is ageing. Therefore, actions should be taken in order to protect the elderly and to respect their rights: "the ageing of the world's population has added urgency to promoting and defending the rights of older persons, who are expected to make up more than 20 per cent of the global population by 2050."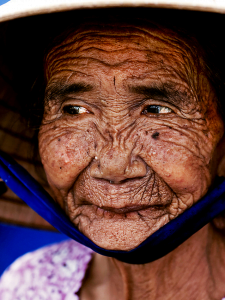 According to the UN, by 2025 there will be 1.2 billion people aged over 60. Today, about 4 – 6 % of elderly people have experienced different forms of maltreatment.
This issue is even more dramatic, as it is a common occurrence that maltreament comes directly from relatives. "Often it is family members who perpetrate the violations, which include neglect as well as psychological, financial and physical abuse."
Ban Ki-moon concluded: "I call upon Governments and all concerned actors to design and carry out more effective prevention strategies and stronger laws and policies to address all aspects of elder abuse. Let us work together to optimize living conditions for older persons and enable them to make the greatest possible contribution to our world."
Source: United Nations
Published by the Editorial Staff on