When speaking about entertainment, we all have different tastes, so making a complete list of ideal gifts for the elderly would be impossible. Nevertheless, we have pointed out some "fun" ideas for you to get for your elder relatives: a dedicated holiday, a TV handset or even an E-Reader for the cosy ones.
Trips for seniors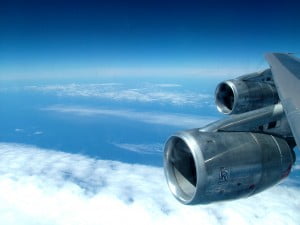 Elderly people represent almost one-fifth of the tourism market. The elderly are even encouraged to travel, as it stimulates the memory and helps meeting new people. The online travel agency Platinium voyage has specific offers dedicated to pensioners, with a large range of available activities, in order to suit any taste: sports, leisure, discovery, cultural activities… Packages may vary from a single week-end to several-month journeys.
The WonderBox also proposes a large panel of travel vouchers for your close elderly relatives, either in France or Europe, according to their tastes and preferences. These gift boxes can be entirely customized, if needed.
TV Headsets and sound amplifiers
For those who would rather stay at home and watch TV, Tinteo proposes several types of TV Headsets and sound amplifiers. TEO is an intelligent sound amplifier, which allows watching TV at a suitable listening level while being able to follow a conversation, just like in a concert hall. TEO Duo is another type of sound amplifier with a wireless connection to the TV headset. People can watch TV with their own listening volume, without disturbing others, while being able to move.
In order to mitigate the hearing deficiency Senheiser also designed a TV headset, which allows watching TV without disturbing people around them.
E-Reader and Audio Books
For all those who are into techy reading, an E-Reader will be the best investment: unlike a PC screen or a classic tab, the E-Reader has a E-Ink system, which is designed in order not to exhaust the reader's eyes. Furthermore, it is a mobile gadget, so it is quite practical to carry it and have your own library within reach. Additional functionalities, such as customizing size fonts are also available. This could be quite practical for those who start losing eyesight.
With a wide range of offers on the market, there are some E-Readers which stand out: Kobo by Fnac, Kindle by Amazon, Sony Reader or PocketBook.
For those with visual impairment, another option exists: audio books can be sold on CD or on the MP3 format on websites like Amazon or Fnac, to liven up travels or day-to-day life.
Video Games
What about video games? The idea might seem hilarious, nevertheless seniors are starting to become gamers, even though they might not play the same type of games as their children or even grandchildren. They prefer reflexive games, working out their memory and observing skills.
Nintendo expanded its products range towards a wider family audience, encouraging multiplaying and promoting the intergenerational bond. Wii console proposes several games to stay in shape, especially through the game Wii Fit, which gives a short diagnosis of the player's physical state and helps them to fix their objectives. There is also Wii Sports to practice some physical activities, with simpler movements. Nintendo also launched reflexive and observation games such as Brain Age.
On the other hand, Kinect, developed by Microsoft, allows gamers to play without controllers or joysticks: thus, it gives them the opportunity to practice more complex physical activities. It is important to know that today Kinect's sensors are used in teleassistance or even telemedicine for a lower price.
For rock lovers, the last AC/DC album is already available. We mustn't forget that the band's average age is 60 years!
Published by the Editorial Staff on