Barbara Beskind is 91 years old and she's still not retired: two years ago, she joined Ideo, an innovating Sillicon Valley start-up company. Finally, her childhood dream comes true – she became a designer of products for the elderly.
A dream come true, even when you're 90 years old
Two years ago, Barbara Beskind sent an unsollicited application form to Ideo, a start-up company. Ever since, she has had a full time job as a designer: she is in charge of imagining products that are suitable for the elderly. She joined the team as Designer tech and is willing to take advantage of her own experience in order to imagine products to improve the quality of life of older people. She always imagined herself an inventor, nevertheless, during her childhood this type of jobs were for men only.
Barbara offers her input to her new team of designers working on products for elderly users who count on her know-how and her age. According to her, it is quite difficult for younger people to see themselves into the future, to imagine the daily life of an elderly or even to know their needs.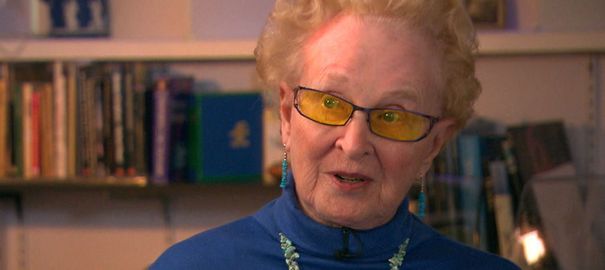 Among her latest inventions we can mention a design and much practical walker, or the creation of a separate living quarters, which can be easily set up in order to allow the elderly to stay much longer near their families. She is positive on the fact that her own age and experience is her main force, as it allows her to project her own case and to see the bigger picture.
Her case is just another example emphasizing on the Silver Economy and the magnitude of this field, raising new questions about antique paradigms.
For all these reasons, thank you Miss Barbara Beskind! Finally products for the baby boomers will no longer be designed exclusively by the young (generally men) for old users (generally women). You are the living proof that all respected companies should have a "Silver Manager" on the long term, just like today we have an "Environment Manager".
Tube: Barbara Beskind accomplishes her childhood dream

Published by the Editorial Staff on