Smartphones are becoming more and more popular and the elderly show an increasing interest for them. That's why the famous brand Haier designed an "easy to use" smartphone for the elderly and for those who aren't familiar with NTIC devices.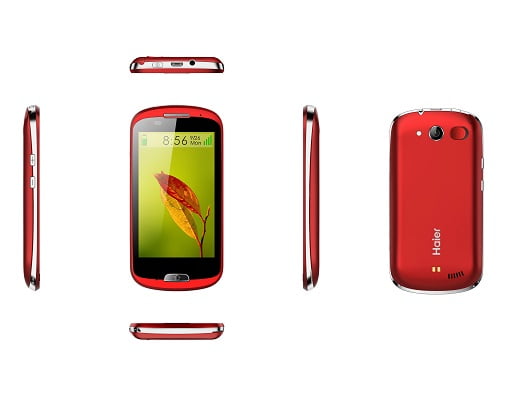 The Haier E-ZY A6 is easy to use thanks to its large interface (with big icons), its functionalities and its ergonomy:
To call someone, the user simply has to click on their picture, which are visible on the phone's homepage
The menu is made of big coloured icons allowing a direct access to main functionalities
The speaker is powerful for hearing-impaired people, and users can listen to the radio without headphones
Shaking the smartphone is enough to get explainations on how the phone works
The Smartphone also has "call-back" function, and a specific option which allows to read text messages.
Besides, it is equipped with an stylus to make writing and browsing easy.
Finally, its dimensions (128.5 x 65 x 11.85.mm) allow the consumer to hold it easily.
Other characteristics:
Display: 4.0 "WVGA (480×800)
Android 4.2
Camera: 2,0 M (with a flash) / VGA
Bluetooth / WIFI / FM / GPS TRAKING
Other asset: the cost, because it will be sold at €99.
An easy refill
The Haier E-ZY A6 recharges wirelessly. It is an asset for the elderly who have difficulties plugging the charger.
To recharge the "easy Smartphone", you simply have to put it on its base. The base is back-lit, which makes the phone easy to spot at night.
A SOS key can alert quickly in case of trouble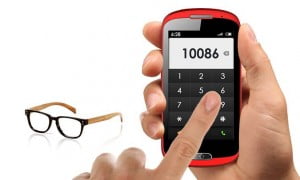 The Smartphone's SOS key works like an alarm. The SOS service is available 24/7.
As soon as the SOS key is activated, the smartphone calls all the directory contacts and automatically sends text messages until one of them picks up. Moreover, the smartphone emits alert sounds and flashes regularly.
A personalised concierge service to direct the users step by step
The personalised concierge service is another extra which makes the Haier smartphone very useful for elderly.
Indeed, this service offers to users the possibility to be connected with partners approved by Haier. Calling these partners is enough to profit from various telehealth services or other services to individuals as:
Domestic help,
Home shopping and meal delivery,
Home lessons,
Administrative assistance,
Ironed linen's collection and home delivery,
Small gardening,
Health information's performance
…
Published by the Editorial Staff on