On Tuesday, 3rd of March, 2015, on the occasion of the 20th edition of the Global Mobile Awards, Doro Liberto® 820, the leading product of Doro Smartphones, won the title of "Best mobile phone for accessibility and inclusion". The award was given by GSMA Mobile Congress of Barcelona.
The nominees were announced during a ceremony hosted by John Cleese (Monty Python), an actor, comedian, writer and movie producer.

John Hoffman, CEO of GSMA Ltd says: "We honestly congratulate all the nominees. They just joined this exclusive group of pioneers, innovators and leaders of the Mobile Telephony market, whom we have rewarded for 20 years. Many of them deeply changed our communication style."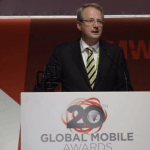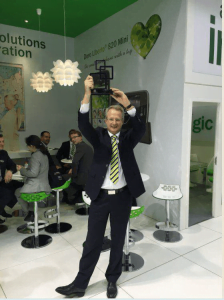 Doro Liberto® 820 was conceived for people who are looking not only for an elegant smartphone but also a reliable partner with whom they can discover the newest mobile technologies. Winning this award is the acknowledgment of Doro's products high quality and value.
Jérôme Arnaud, Doro's PDG, adds: "Winning this first Global Mobile Award is a great honor for Doro. I think we all should be grateful as it represents the acknowledgment of our work. I even took advantage of this situation, winked at the infamous John Cleese and offered him a Doro Liberto® 820"
Source: Doro – Press release
Published by the Editorial Staff on