The Second World Congress on Healthy Ageing (WCHA) will be held in South Africa from July 30th until August 2nd, 2015 at the Sandton Convention Centre, in Johannesburg. It is Africa's leading multi-purpose exhibition and convention centre.
A international forum to focus on healthy ageing issues in Africa
This congress theme is "Bridging the Ageing Divide". It will be a global forum for internationally renowned experts, who will address healthy ageing issues in the new millennium, including the topics that were already addressed in 2012: the mind, the body, the spirit, the socio-community and the future medicine. This time, it will especially focus on how these topics apply to the African region.
The First World Congress on Healthy Ageing (WCHA) was held in Kuala Lumpur, Malaysia, in 2012 and was co-sponsored by the World Health Organisation. It encompassed all aspects of health issues in mainstream, complementary and alternative medicines – including prevention, management, latest medical research and healthy ageing protocols. This congress attracted over 1.500 delegates representing Malaysia, Korea, China, Japan, US, Canada, UK, Europe, Africa, amongst others.
The 2nd WCHA is being supported by the City of Johannesburg, South African Tourism, Dementia SA, the South African Society of Psychiatrists, Alzheimer's South Africa, the Southern African Neurological Rehabilitation Association and the Malaysian Healthy Ageing Society.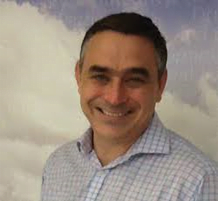 Dr Ryan Fuller the chair of the scientific committee for the 2nd WCHA said: "The 2015 WCHA provides us with a unique opportunity to initiate a living legacy to transform and improve the lives of older people wherever they may be living in Johannesburg and South Africa. From birth to elder, between developed & developing countries; between public and private sectors; between urban and rural communities; between technological and traditional healthcare and between diverse and creative cultures".
Published by the Editorial Staff on