We imagined it when the first Smartwatches were launched : Telecare on smartwatches is now a reality. Let's introduce two applications and their functionality: Emergency Alert for Wear and Emergency Panic Button (SOS).
May smartwatches revolutionize Telecare ?

Telecare has undergone several changes since its inception, from the unsightly and stigmatizing alarm traditional locket, to connected jewelry, more design, colorful and discreet.
Mobile Telecare has also been developed, allowing social alarm users to move freely while having the ability to alert at any time.
With the advent of connected objects and the arrival of smartwatches, more and more applications are launched in order to alert in case of problems.
Emergency Alert for Wear and Emergency Panic Button tested by silvereco.org/en's team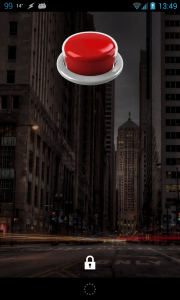 The Emergency Panic Button application sends alert notifications via email or SMS when the "emergency call" button is pressed on the smartwatch or on the smartphone. Thanks to GPS, smartwatch indicates the location of the issuer of the alert. It also helps to call a previously saved number.
The Emergency Alert for Wear application is also used with a smartwatch. It sends an alert by SMS to a person previously informed and indicate its current location.
We tested these two applications for improvement: Notice to developers, the sketch of a good remote support app for Smartwatch:
Quick launch by long pressing on the smartwhatch
Sms + email notifications
Sending geolocation to recipients
Sending the information to multiple recipients
Possible connection to a professional Helpline
Warning beep on the phone
Auto answer activation on the smartphone with the speaker at maximum level
Defects compared with a conventional social alarm: the battery life of the smartwatch currently offered is not more than 2 days …
It is more than possible that manufacturer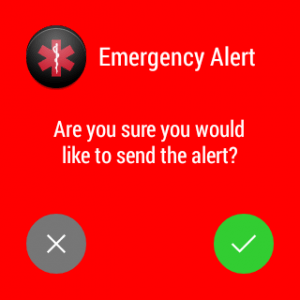 s and Telecare operators will soon position themselves on such developments. Wait and see…
Published by the Editorial Staff on