On the 1st of October, 2015, Eurostat published the 2014 demographic indicators for the elderly who live in the European Union.
The use of the Internet by elderly people was one of the criteria Eurostat was interested in. European seniors still do not use the Internet as much as the rest of the population; however, Eurostat noted that northern European countries accounted for the largest number of "Silver Surfers".
42% of European seniors use the Internet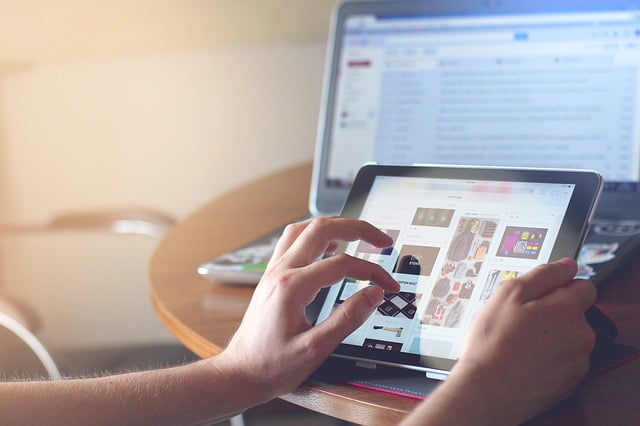 According to Eurostat, in 2014, less than half of the European population aged from 65 to74 years old has already used the Internet.
However, there are noticeable discrepancies for each member country. More than two thirds of the population aged from 65 to 74 years old use the Internet in Denmark (84%), Sweden (81%), Netherlands (76%), the UK (70%) and Finland (68%). In constrast, less than 20% of elderly people use the Internet in Romania and Bulgaria (10% for each), Greece (14%), Cyprus (16%) and Croatia (17%).
Elder Internet users in the EU mainly use the Internet for the following reasons:
Sending and receiving emails (86%);
Finding informations on products and services (79%);
Informing themselves on current events (60%);
Purchasing goods (42%).
However, reading the news on the Internet is by far the primary activity for Internet users in the three Baltic states of the EU, aka Lithuania (93%), Latvia (84%) and Estonia (83%). It is also the case in Greece (87%), Poland (74%), Croatia (73%) and Bulgaria (67%).
23% of European seniors use social networks
In 2014, in the EU, about a quarter of elderly Internet users have used at least one social networks. Discrepancies between countries are yet again significant. The largest number of social networks users is in Hungary (51%), followed by Portugal (44%), Malta, Sweden (43%) and Latvia (41%).
Conversely, less than one in five persons aged from 65 to 74 years have used social networks in Germany (11%), Czech Republic (15%), France (17%) and Lithuania (18%).
Published by the Editorial Staff on