On the occasion of the International Day of Old Persons, EUROSTAT, the official statistics office of the European Union, published its recent demographic indicators on elderly people living in the EU. According to their previsions, in the EU, by 2080, 1 out of every 8 persons will be aged above 80 years old.
Which country will have the oldest population?
Europe is ageing. In 2014, the percentage of the elderly (65+) reached 18.5% in the European Union. This proportion is expected to rise up to 30% by 2080. Even more, the proportion of the "oldest –old" (80+) will pass from 5% in 2014 to 12% by 2080.
So, which country will have the oldest population?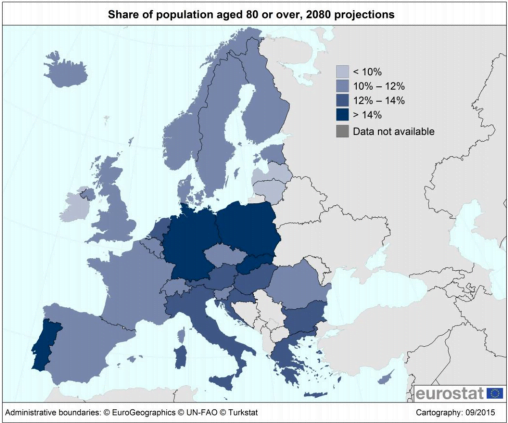 Italy has the highest proportion of people aged above 80, which represents 6.4% of the total population. It is closely followed by Greece (6.0%), Spain and France, with 5.7% each.
Those numbers have highly risen over the last 15 years, and projections are still showing a high increase. According to EUROSTAT, by 2080, 1 out of 8 persons will be aged above 80 in the EU, which means more than 12.3% of the total population. Slovakia is projected to become the oldest country, followed by Portugal (15.8%), Germany (15.1%) and Poland (14.9%).
Europeans live longer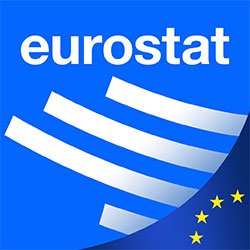 Life expectancy is constantly rising majorly due to the latest medical, technological and scientifically discoveries. All in all, life conditions were improved which ledto the most obvious consequence: people live longer.
Indeed, life expectancy at 65 years old is 21.3 years old for women and 17.9 years for men, at the EU level. For women, the lowest life expectancy is registered in Bulgaria (18 years old), while the highest will be in France and Spain (23 years old). Concerning men, the lowest is registered in Latvia (14) and the highest in France, Spain and Luxembourg (19).
Published by the Editorial Staff on