Save the date! NutrEvent, the European meeting place for business innovation in food, nutrition and health, will take place in Lille, from 14h to 15th June 2017.
About NutrEvent
NutrEvent is the leading European business innovation dedicate to innovation in food, nutrition and health gathering 600 actors from research to market including:
Ingredient manufacturers and distributors
Agrifood and food supplements industrials
Research institutes
Investors and consulting firms
R&D and manufacturing services providers
NutrEvent: an optimal business convention
NutrEvent business convention is the most efficient way to identify and connect with potential business and research international partners.
For this 5th edition, NutrEvent offers a rich and varied program supported by a prestigious Steering Committee, organised around 3 tracks: From research to innovation ; From innovation to market ; Building bridges: From Nutrition to Pharma, Feed and Cosmetics.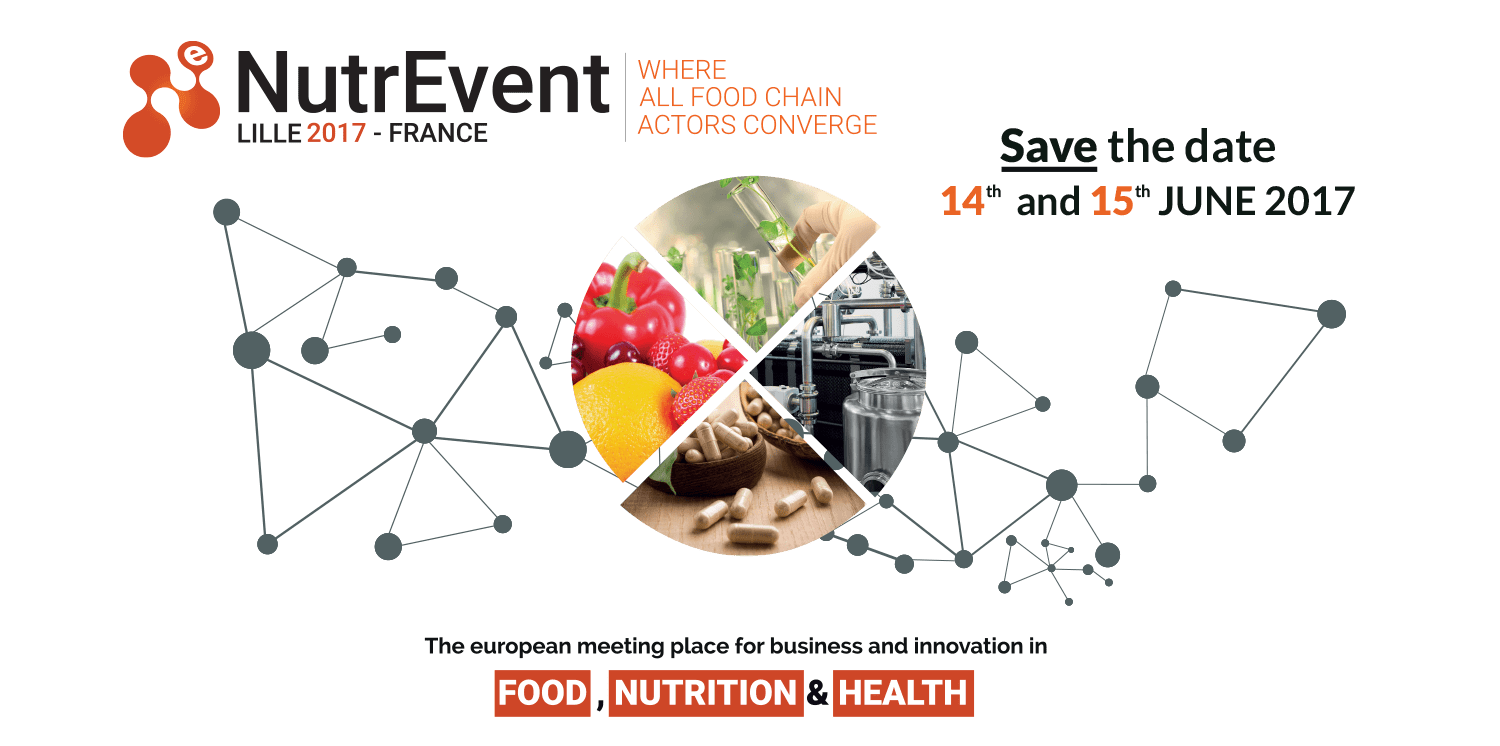 Why NutrEvent?
Promote today's products, process and services and identify tomorrow's innovations
Meet the right partner to give your project the best chance to success
Build and develop new collaborations
Enhance and share your knowledge of the food, nutrition and health market
NutrEvent features:
B to B meetings
Conferences and rountables discussions
Exhibition
NutriAwards
Registrations fees
Mature companies: 520€ (before 13th February 2017) or 650€ (full price)
Emerging companies: 312€ (before 13th February 2017) or 390€ (full price)
Public Research Institutes: 224€ (before 13th February 2017) or 280€ (full price)
Conference venue: LILLE GRAND PALAIS
1 boulevard des Citées-Unies
59777 Lille – FRANCE
Read more: 28th and 29th June 2017: 1st edition of MedFit in Grenoble
Published by the Editorial Staff on