Pearl Harbor's oldest surviving veteran, Ray Chavez, celebrated his 106th birthday this year. Happy Birthday to him! This Mexican-American born of immigrant parents served on the USS Condor and was one of the very first sailors to spy the enemy submarine.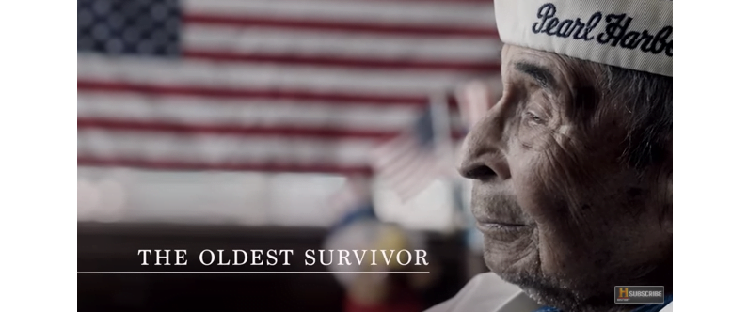 Pearl Harbor's oldest surviving veteran Ray Chavez turned 106 years old
Ray Chavez is today 106 and he is the oldest living survivor of the Japanese attack on Pearl Harbor. He joined the Navy when he was 27. Born in 1912, Ray Chavez told local media in Poway, California where he lives with his daughter Kathleen, that even today, he can hear his late wife's screams 69 years ago, "Get up, get up! We are being attacked!"
Chavez told News 8 one of his secrets of longevity as he celebrated his birthday with family and friends. "For one thing, I don't drink alcohol or do drugs," Chavez said.
"I couldn't believe we were being attacked and at war," said Chavez
On Dec. 7, 1941, as the first bombs fell on the USS Arizona in Pearl Harbor, Chavez – a Seaman First Class – was falling asleep after a shift sweeping for mines – when his wife frantically woke him.
"She said 'we're being attacked,'" said Chavez. "I said 'who would attack us?" and she said "the Japanese are here." Chavez said he went outside and saw the ships in the harbor were on fire. More than 2,400 Americans died that day.
Watch a video of Ray Chavez:
Read also: Mbah Gotho the alleged dean of humanity has died at the age of 146 years old!
Published by the Editorial Staff on