Heathrow's ambition to deliver excellent passenger service has taken one step further as it announces its commitment to becoming the world's first dementia friendly airport.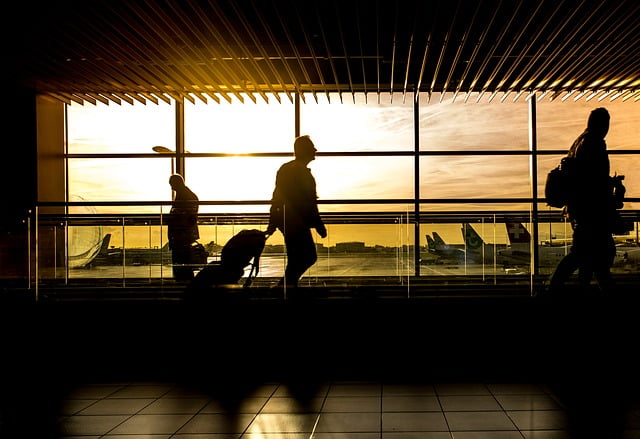 Heathrow is working with Alzheimer's Society to change global attitudes towards dementia
The airport has pledged to make all 76,000 people that work at the airport dementia aware through the provision of 'Dementia Friends' sessions, training and online resources.
The initiative, which is part of the Prime Minister's 2020 Challenge on Dementia, encourages businesses to sign up to being dementia friendly so people with the disease feel understood and included. Heathrow is leading on transforming air transport in this area.
A number of initiatives
Heathrow airport has already implemented a number of initiatives, which includes:
Creating training for all frontline staff and the wider Heathrow team based on Alzheimer's Society courses, to ensure all employees have increased awareness and knowledge of how they can support passengers with dementia to travel
Training the frontline Special Assistance team, who regularly interact with passengers affected by dementia as 'Dementia Friends'. With over 330 members of the team already trained and the rest of the 720 team being trained by the end of September
Inspired by the success of the "Parasport teams" deployed during the 2012 Paralympics; the STAAR (Senior Trained Additional Assistance Role) teams were created, these are PRM staff who have further enhanced training for passengers who have bespoke needs.  The team look after passengers with hidden disabilities and have gone through bespoke training course, especially focusing on dementia, autism, deaf & blind passengers
Determining that security is an area where people with dementia need increased support and working with security guards to develop training to help reduce anxiety for passengers
Providing quiet lounges areas in the terminals.
"To give passengers the best airport service in the world"
Chief Executive of Heathrow, John Holland-Kaye, said: "Our vision is to give passengers the best airport service in the world.  Airports can be particularly stressful for passengers with dementia so we are delighted to be working with the Department of Health and Alzheimer's Society to make sure that they get the support they need. We have started training our colleagues and making improvements so that we can be the world's first dementia friendly airport".  
Jeremy Hughes, Chief Executive of Alzheimer's Society, said: "Everyone has the right to be able to travel comfortably and with ease, and we all have a role in helping air passengers with dementia feel like they're able to continue flying". 
Published by the Editorial Staff on