ARC, the vibrating pencil was designed by several English Students of Imperial College of London and Royal College of Art. At the beginning, this pencil was created with the objective to raise public awareness and understanding of the Parkinson's disease. Ultimately, it seemed that this pencil could been a suitable solution for people suffering from Parkinson so they could handwrite.
This pencil limits shakiness, tremors and writing difficulties.
A vibrating pencil for handwriting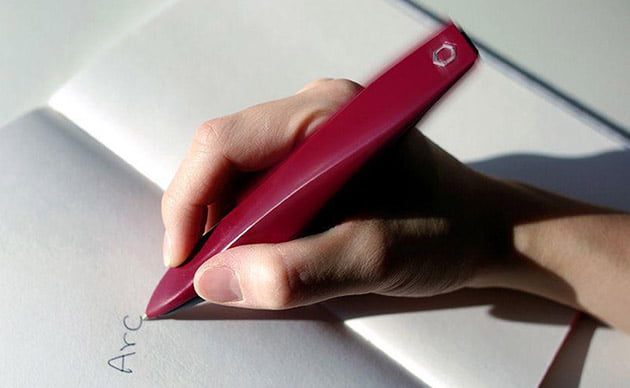 People suffering from Parkinson are usually not able to write properly, due to shakiness. By making a test among patients, the inventors of ARC pencil have realised that the vibrations of the pencils actually helped them to have a better control of their writing.
The way this pencil works is easy: vibrations produce stimulations of hand muscles, and so patients have a better control of their drawing.
Following this discovery, researchers and inventors are struggling to find new ways of introducing vibrating motors in other daily-use objects.
Published by the Editorial Staff on