Save the date : only three weeks to Verklizan Innovation Day, on November 7th 2016!
The 7th International Congress on remote monitoring and telemedicine will offer an overall vision of the future of the sector and its various activities. It will take place in Zeche Zollverein Casino in Essen, Germany.

Verklizan Innovation Day
Verklizan Innovation Day is one of the most renowned European congresses on remote monitoring telemedicine. Various presentations will allow you to get a glimpse of the future of these sectors, as well as to keep apace of best practice and the latest innovations.
Watch the trailer for Verklizan Innovation Day : 

Every year, Verklizan Day inspires more than 280 participants through technological advances, and interactive exchanges.
Qualified professionals
Several experts will weigh in on remote monitoring, telemedicine and safety topics. Other guests will include:
directors and boards of directors,
human resources managers and remote monitoring centres directors,
IT executives and managers,
marketing and business decision makers.
They will have the opportunity to meet manufacturing, science and political decision makers.
Back to when it all started…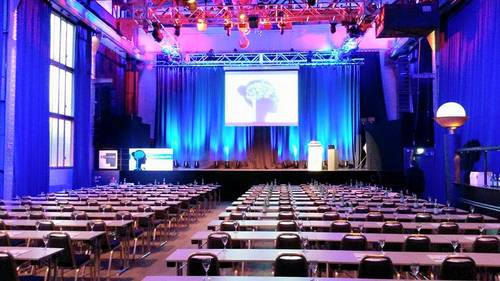 Verklizan Innovation Day was created in 2010 by Verklizan's German branch. Its main focus used to be on German-speaking markets.
Its success convinced Verklizan to go international in 2013. 
Now remote monitoring centres as well as partners from all over Europe take part in the Congress.
Date and location
November 7th 2016 from 9am to 6pm
CASINO Zollverein Casino – Hall A9 – Gelsenkirchener Straße 181 – 45309 Essen
Tel. : +33 (0)1 84 88 49 46
Innovationday@Verklizan.co
Register online on Verklizan's website
Published by the Editorial Staff on