Alla Illyinichna Levushkina is a 89 year-old surgeon at Ryazan City Hospital near Moscow, and she still performs 4 operations every day.
This incredible old woman has been a surgeon for a whopping 67 years, and although she's already performed more than 10,000 operations, she has no intention of slowing down.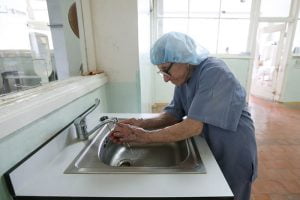 "Being a doctor isn't just a profession but a lifestyle," Alla said
"Being a doctor isn't just a profession but a lifestyle," she told to Lite FM when somebody asked her if she had any plans to retire. "If I stopped working, who is going to perform the surgeries? (…) I didn't find any secret to longevity, I just eat everything, laugh a lot and cry a lot."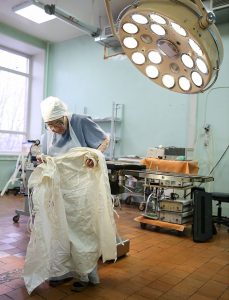 "I work and everything. I have nothing to do in retirement. Doctor – it is not just a profession, it's a way of life. Why else would the surgeon live, if not to work?" – she told to Metro.
This surgeon is still performing hundreds of operations a year despite reaching the age of 89
Alla is unmarried and lives in a flat caring for her disabled nephew and her eight cats. She's been performing surgeries since 1950 – which 67 years of experience – and she's had zero fatalities. And having performed over 10,000 procedures hasn't slowed down this badass one tiny bit.
Average Russians retire in their mid-fifties – but not Alla who became the oldest surgeon still working in the world. She added: "I work because it's interesting to me, and also because I like to win. I like to help people achieve remissions (…) There are people I saved many years ago when nobody else wanted to perform an operation on them. And I did that and they are still alive and have grown up children."
Published by the Editorial Staff on