Creating a digital bridge between the elderly in retirement homes and their loved ones is the solution that offers mySOLI. This solution was naturally selected to be the winner of the International Awards representing Italy at the SilverNight, on Monday 12th of September.
"Yesterday was a very incredible night for us, it was a pleasure to be there. It was an honor for us to receive this prize."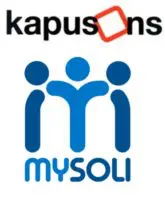 The mySOLI application enables seamless communication between retirement homes, seniors' guests and family members. mySOLI is like a bridge that connects retirement homes to the "outside world". It aims to: overcome the loneliness, improve involvement of the families and strengthens the relationships.
More information on www.kapusons.it
> Discover the list of the 2022 SilverEco & Ageing Well International Awards winners

Published by the Editorial Staff on