On October 1st, International day of Older persons, NGO HelpAge's main campaign, Age demands action, will give voice to the stories of elders who have faced social discrimination because of their age. 
Age Demands Action : discover ageism through the eyes of elders
Age Demands Action is NGO HelpAge's main campaign : it features a platform where older adults can express their thoughts on ageism and the discrimination they face every day. On October 1st, International Day of Older Persons, special emphasis will be laid on the manifestations of ageism worldwide, such as abuse and stereotyping. Elders who have experienced ageism first hand tell their stories.
Age Demands Action member Tilahun, who lives in Ethiopa, has one such story to tell :
"In Ethiopia, there are proverbs about older people that say we don't have any value. I don't accept that. Ageism is often hidden and impacts people's lives in a negative way. We shouldn't accept the negative things people say about older people.We discuss ageism with older people themselves. We need to start challenging the attitudes we all have. People who discriminate against other people because of their age discriminate against themselves. I look forward to seeing a global campaign to end ageism."
The campaign will also include a short film examining ageist proverbs from all over the world.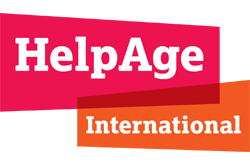 Published by the Editorial Staff on