InnoLife is a consortium of 144 companies, research centers and universities. It has been selected by EIT (European Institute of Innovation and Technology) to become the EIT Health community: Innolife indeed won EIT's 2014 Call for Knowledge and Innovation Communities (KICs).
The European Institute of Innovation and Technology decided to fund one of the biggest public initiatives for health in the world.
EIT Health is made of six collocation facilities in Barcelona, Heidelberg, London, Paris, Rotterdam and Stockholm. "InnoStars" will allow to extend the community to partners from Croatia, Hungary, the Wales, Poland, Portugal and Slovenia.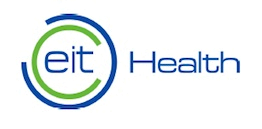 Meeeting the challenge of demographic change in Europe and allowing to age longer, in better conditions
Innolife is a consortium of leading European players in the fields of industry, education, innovation, research, heatlh, medical technologies and insurance companies. EIT Health aims to quickly develop the market access of innovative products for autonomy and ageing well.
Members of the community are invested on economic, educational and research levels. The partnership was built on excellence, complementarity and integration. Following the signature of the framework agreement with EIT, EIT Health will start its activities in 2015 with training, innovation and industry projects. It will receive a funding of 80 million of euros per year.
Published by the Editorial Staff on