New play areas for seniors are sprouting left and right in Spain. Their aim : foster intergenerational bonding and get the elderly out of their house and moving. 
The twin problems of isolation and mobility loss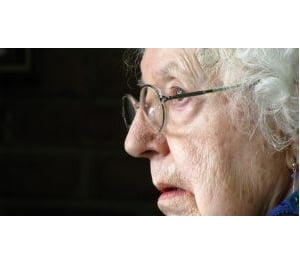 Most Western societies now have to deal with ageing populations ; Spain is no exception. The greatest challenge those societies have to face does not lie in living longer anymore; it's all about living long and prosper, and health is instrumental in that regard.
As people get on in years, they tend to lose more and more mobility, and as a result, become increasingly isolated. If left to fester, the twin problems of mobility loss and isolation start to feed a vicious spiral : people lose mobility, and become less likely to go out and meet new people ; as they run out of acquaintances to meet up with, they tend to stay at home more, which in turn, causes them to lose even more mobility.
Play areas for seniors, a place to stay active and social
Spain found a new solution : creating play areas dedicated to seniors. They foster mobility by getting the elderly out and about, and help them socialize more.
Physical therapist Paz Vidal is convinced of the social benefits of those areas : "It's very social, that's the most important part. We wanted to tear down this barrier where the elderly take their grand-children to the park, sit on a bench, and then go home when the kids are done playing". According to her, they also help foster intergenerational bonding : "Children also have all they need to enjoy it. It's a good way to promote family cohesion, and help build intergenerational bonds too."
Francesca Guerrera is among those who use senior playing areas regularly : "I'm not one to sit idly at home. I go out a lot, because if you stay home, you spend your time criticizing your children. […] If you stay home, you won't be hurting anywhere, but after two days, you can barely move."
What about meeting new people ? "Love in the playground! No, but at least, they go to dinner together. They start building friendships", Paz Vidal says.
Play areas for seniors are becoming more widespread
Those play areas did not go unnoticed ; neither did their examples remain unfollowed. In the USA, the association KaBOOM!, specialized in manufacturing play areas for children, announced that it would team with American insurance company Humana in order to produce intergenerational playgrounds.
But play areas aren't all there is to helping seniors remain active and social ; the FreeBird Club, an Airbnb-inspired platform dedicated to people aged 55 and above, also strive towards bringing the elderly together, making it easier for isolated seniors to travel and maintain a healthy social life.
Published by the Editorial Staff on