Gallaudet University is a semi-public university designed for hearing-impaired, based in Washington DC. It is the only liberal arts university in the world designed for deaf and hard of hearing students, communication among faculty, staff and students, whether in or out of the classroom. The university is proud to annonce that they have been awarded a grant to create instructional videos for consumers with hearing loss.

Videos to familiarize deaf with technologies
The CEA Foundation, affiliated with the Consumer Electronics Association (CEA)®, revealed its support for the Technology Access Program at Gallaudet University, in a grant to teach consumers with hearing loss about the effective use of their hearing devices with telecommunications technologies. Thanks to this CEA Foundation grant, Gallaudet plans to produce eight instructional videos during the course of the upcoming year-long project. This program will follow the CEA Foundation's mission of linking seniors and people with disabilities with technology to enhance their daily lives.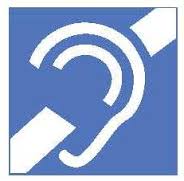 "Gallaudet University is a leading organization in the deaf and hard of hearing community. This program will help consumers utilize existing technologies, and provide valuable feedback for the further development of products to meet consumers' need," said John Shalam, chairman of the CEA Foundation.
Gallaudet University will create a series of accessible instructional videos that provide the in-depth information that consumers with hearing loss need to learn about the effective use of their hearing devices with telecommunications technologies. The videos will be kept informal and brief (approximately 3 minutes each), and will have both captions and video descriptions.
Studies have proven that instructional videos help overcome time and knowledge constraints on the part of clinicians, and also serve consumers who may need repeated instruction to facilitate learning. Videos are being produced and consumed at high rates, unlike written materials, and have a high cost-to-benefit ratio.
"We are very grateful to the CEA Foundation for its generous charitable support of this project, which will benefit individuals with hearing loss. Because video sharing is so popular these days, we will be able to reach more consumers with sound, concrete information than we would otherwise be able to do. We are excited to extend the information we've acquired through our research on hearing devices and telecommunications accessibility in a very practical way," said Dr. Christian Vogler, Director of Gallaudet University's Technology Access Program.
Published by the Editorial Staff on