Satish Movva, "serial healthcare entrepreneur", has come with a new wearable invention, CarePredict™ Tempo™, that helps adult children keep track of their aging parents' health from afar.
"Adult children in the sandwich generation often struggle to keep up with the demands of working, raising a family of their own and taking care of their parents. Movva created Tempo™ with his own parents in mind, both of whom are over the age of 75 and aging independently in their own home".
A wrist worn sensor for seniors aging independently at home
"During my weekly visits to my parents," says Movva, "I noticed they had changes in their living patterns since my last visit and which if I had been aware of earlier, I could have intervened to get them help before they led to bigger issues.".
Tempo™ is a wrist worn sensor, designed into a beautiful jewelry like package, which tracks activities and location within the home, and uses machine learning to recognize normal patterns of living of a senior. The system alerts family and caregivers, by Text, Email or Mobile apps, when there are meaningful changes in the pattern.
Tempo™ senses patterns of daily living from waking up, bathing, sleeping, quality and amount of sleep, to brushing teeth, eating, drinking, cooking and more that has not been done before in this way. The device continuously observes and tracks changes, even those not readily apparent or those which happen gradually over time.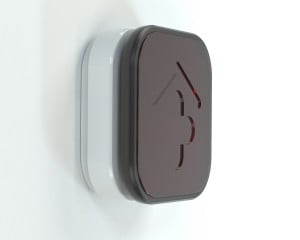 Although Tempo™ is intended for seniors aging independently at home, Movva says there is strong interest from Group Living facilities, Accountable Care Organizations, Managed Care and Homecare agencies, all of whom struggle with recognizing small or gradual changes that often precede bigger and costlier issues.
"We try to find balance between competing demands on our time," says Movva. "Any undue time spent on one reduces time available for the others. When taking care of our elders, if we can spend a little bit of time upfront to forestall a larger problem… it is well worth the investment."
CarePredict™ Tempo™ will be available on the market this winter.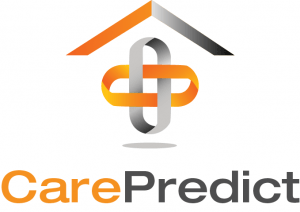 Published by the Editorial Staff on