Seventy years ago, Joy Lofthouse was one of the 164 females pilots of the Royal Air Force's ATA (Air Transport Auxiliary) involved in World War 2. Last year, she took to the skies again in her favourite plane, the Spitfire, as part of BBC documentary "The Spitfire Women."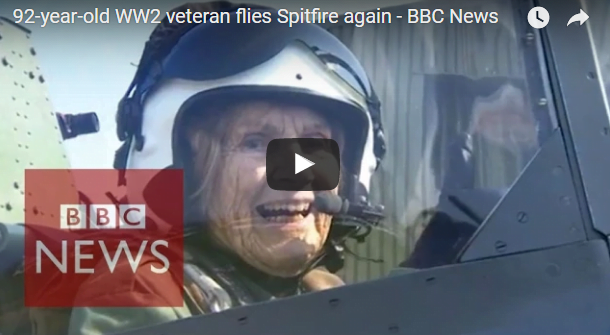 Former "Attagirl" Joy Lofthouse, 92, takes to the skies again
In 1943, Joy Lofthouse and her older sister, Yvonne MacDonald, decided to join the Royal Air Force after coming across an advert in a flying magazine. They were two of 164 females pilots integrated in the ATA (Air Transport Auxiliary) Unit. Their mission : deliver planes to various locations to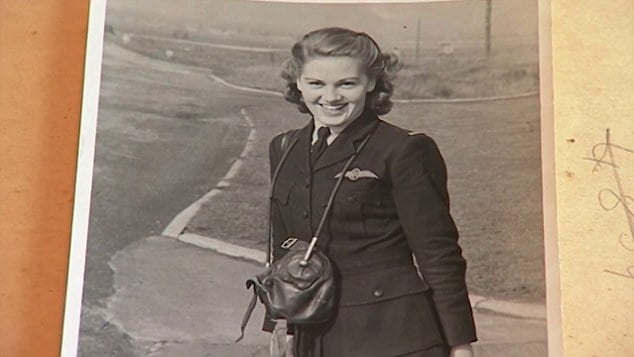 ensure Britain was properly defended, as women were not allowed to take part in combat.
Still, the job came with its fair share of danger : the "Attagirls", as they were called in the air force, often had to face dire weather conditions ; said weather claimed the lives of seasoned attagirls, such as the famous Amy Johnson, the first female pilot to fly alone and unaided from Britain to Australia in 1930. "The weather was our biggest enemy. There were a couple of times when I thought I'd lost one of my nine lives", Lofthouse said.
In 2015, Joy Lofthouse was able to take to the skies again, in her favourite plane, the Spitfire, as part of BBC documentary called "The Spitfire Women" : "It's the nearest thing to having wings of your own and flying", she claimed, before concluding that the "lovely" experience had made her feel "quite young."
Read more : 79 space pioneer Susan Finley still has her head in the stars
"In many ways we were trailblazers for female pilots in the RAF"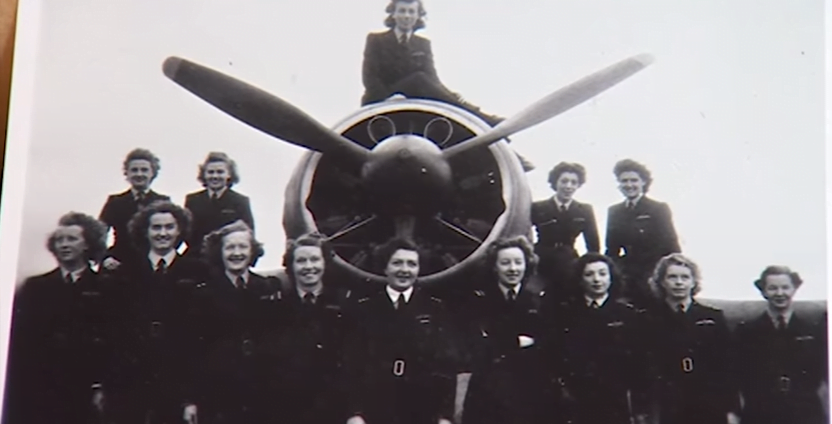 Joining the Royal Air Force as a female pilot wasn't easy back in 1945, and "Attagirls" had to exert themselves to prove their worth to military authorities. But the story was quite different once you finally got in : "Once we were there was no sex discrimination. In fact, I don't think those words had been invented back then", observed Lofthouse.
The ATA unit of the Royal Air Force is a remarkable example of non-discriminatory gender practices: only three months after the war broke out, eight women had already signed a contract with the RAF. By the end of the war, the number had swollen to 164 women pilots and four female flight engineers, all of whom received the same salaries as their male counterparts. They could serve as instructors of men as well as women, and could fly every type of aircraft used in the air force, with the exception of large flying boats.
"It really was the best job to have during the war because it was exciting, and we could help the war effort. In many ways we were trailblazers for female pilots in the RAF."
To this day, the bravery and commitment of war veterans is not forgotten. In 2014, Prince Harry met Joy Lofthouse during a visit to former Royal Air Force station Westhampnett, where he paid tribute to "the Few", the Allied airmen who participated in war efforts against the Nazi regime. The former pilot was also treated to a hearty round of applause on Wimbledon Centre Court in July 2016.
Published by the Editorial Staff on