At age 79, "Rocket girl" Susan Finley shows no sign of wanting to end to her fruitful 58-year career at NASA.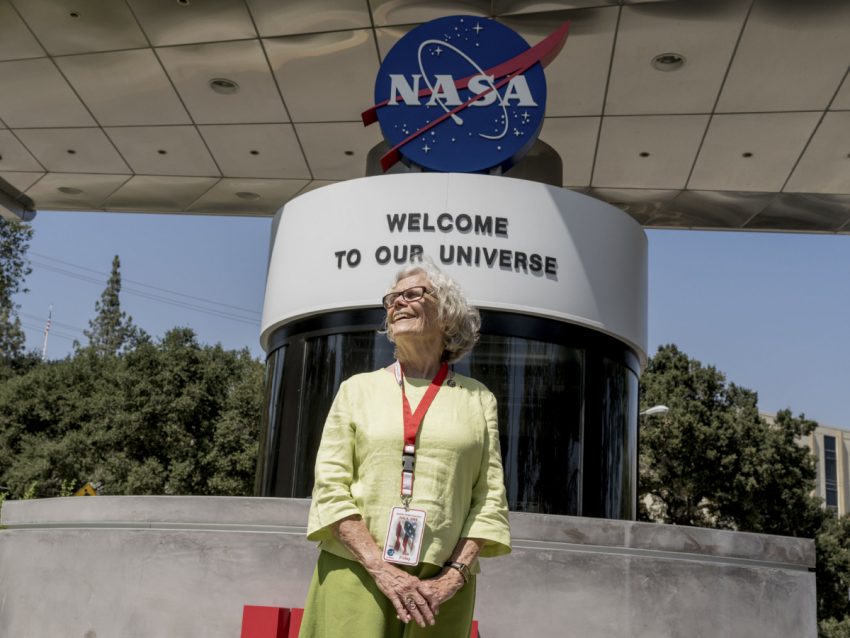 One of NASA's first "Rocket girls"
Susan G. Finley, on of the first "rocket girls" employed by NASA, is clearly not ready to give up on her 58-year long career at NASA.
On the 4th of July, instead of celebrating America's Independence Day, the 79-year-old engineering specialist was at her post in the Jet Propulsion Laboratory of Pasadena, California. She was monitoring radio signals, waiting for the fateful "beep" that would confirm her latest spatial endeavour, solar-powered planetary explorer Juno, had reached Jupiter safely. Its journey lasted for five years.
A somewhat different task from what her job description entailed back in 1958, when she first started working with the Jet Propulsion Laboratory ; she fulfilled the functions of a "human computer", calculating rocket launch trajectories as "rocket girls" were wont to do. She took up her position shortly before Explorer I, the first earth artificial satellite, was sent into space. Six months later, the American Congress issued a law creating NASA, and the laboratory she worked for was incorporated into the brand new National Aeronautics and Space Administration and dedicated itself to sending out planetary explorers.
From "rocket girl" to engineering specialist, a career of "solving puzzles"
Originally, Mrs Finley aimed to be an architect, but she gave up three years into her studies : " I couldn't learn art", she mused. After taking up maths, she discovered she had quite the feel for numbers and started acting as a "human computer" for NASA. At the time, computers were an expensive and rare commodity, and engineers (mostly male) delegated the solving of equations to (mostly female) "human computers".
As tedious a task as it may seem to most, it never put off the engineering specialist. "If you liked puzzles and things like that, it was fun. And you always got an answer, unlike a lot of problems in the world that there are no answers to", she declared.
Do 58 years of dedicated work make up a "calling" ? It would seem so. Such dedication is not unheard of; American nurse Florence Rigney just celebrated her 90th birthday at Tacoma General Hospital, where she still perform her duties.
Mrs Finley hopes she will still be at her post in time to see the next space probe land on Mars, in 2021.
Published by the Editorial Staff on