We have the pleasure to announce you that the SilverEco & Ageing Well International Ceremony will take place in Tokyo.
On the occasion, the 3 best ageing well practices of the year will be awarded.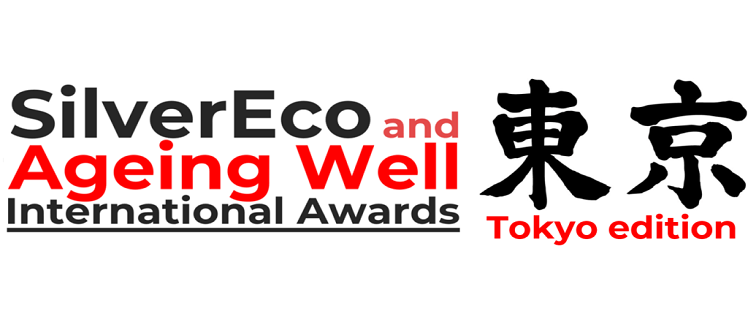 The International awards ceremony is taking place on the 13th of June 2019 at the Global Business Hub in Tokyo.

This ceremony will welcome international Silver Economy experts around debates. It will be the opportunity to share experiences and to change our perspective on ageing in order to create together a better Ageing Well World.
◆Date: 13th of June 2019 3:30pm~8:00pm
◆Place:Global Business Hub Tokyo / Event space Field
Networking & Sharing experiences
Join the event and have the chance to meet international Ageing Well & Silver Economy stakeholders, a moment of international networking with talks and exchanges.
The event registration is open and free of charge, only professionals are able to attend the event.
Fill the registration form to receive your personal pass and attend the awards ceremony
The SilverEco & Ageing Well International awards ceremony programme:
3:45pm: Doors opening
4:00pm: Opening with the Global Business Hub, Nomura Research Institute, and the President of SilverEco.org
4:30pm: SilverEco & Ageing Well round table with Orange group, Silver Economy experts, International Institutes:
・A demographic challenge, a worldwide opportunity
・Japan Focus: A super Ageing Society
5:00pm: Awards ceremony
5:30pm: Networking session
◆Capacity:200 persons
◆Organizer:On Medio / SilverEco
Published by the Editorial Staff on