As you already know, SilverEco.org organize the SilverEco® and Ageing Well International Awards, which aim to bring together all Silver Economy international stakeholders on the occasion of a gala event, on 13th of June, 2019 in Tokyo.
Congratulations to all participants and to the 45 nominees coming from all around the world.

Discover all the nominees !
On the occasion, the best products, solutions or initiatives in the field of the Silver Economy are being awarded. All the International Silver Economy stakeholders will be gathered, not only to reward and discover the best products, services, and initiatives of the year.
Entertainment Robotics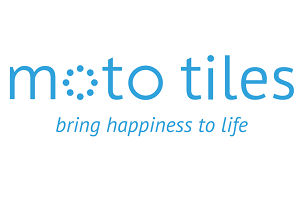 Moto Tiles are designed as an alternative form of physical rehabilitation exercise to allow elderly citizens to break away from monotonous training programs, and participate in an exercise that is fun and exciting. Seniors meet to have fun and enjoy themselves by playing on the Moto Tiles. Scientific effect studies show remarkable effects on physical and cognitive abilities of seniors when playing on the Moto Tiles, so they are able to retain and regain their body and brain skills
Assitech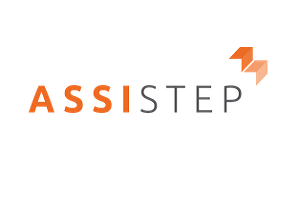 The AssiStep is an innovative mechanical stair climbing aid, which keeps the user active and mobile. It is an active and elegant solution for people with mobility issues and helps them climb stairs so that they can live at home longer and stay independent. The AssiStep gives the user the safety and support which he needs when climbing up and down the stairs and offers the opportunity to keep walking instead of sitting.
Rent a rentner


«65 is the new 45: Know, we should do something for older people»
With www.rentarentner.ch and www.datearentner.ch, Rent a Rentner AG has launched online platforms in recent years with the aim of preventing boredom and loneliness in later life. And to connect generations of people and to profit to each other. The world's first RentnerFinder® was launched in 2018; – an App that allows seekers to find pensioners (around and) who are willing to work nearby.
NEWDIRECTION CARE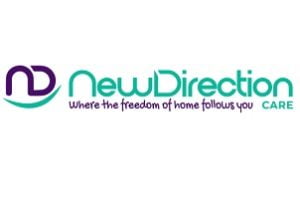 NewDirection Care is an Australian and world first, a microtown™ inclusive community that recreates life in the real world and is transforming the way we treat people living with dementia. This innovative model provides a dementia-friendly community where 120 residents live a full and active life "where the freedom of home follows you". Our focus is on the individual and recognising that each resident has unique needs, values, interests and aspirations.
WALK WITH PATH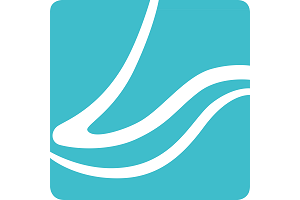 Walk With Path has developed hardware technology which has been clinically validated to work for end users. Our two core products, Path Finder and Path Feel, act to improve mobility and reduce the risk of falls for elderly and those with chronic diseases. We launched Path Finder, a medical device to aid walking in people with Parkinson's disease, as a B2C product in 2017.
INTUITION ROBOTICS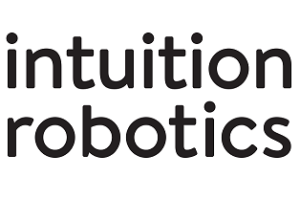 ElliQ, The Sidekick for Happier Aging, is the first proactive Artificial Intelligence driven social robot designed to encourage an active and engaged lifestyle by suggesting activities and making it simple to connect with loved ones. ElliQ encourages an active and engaged lifestyle for older adults while making technology accessible and intuitive to use, helping aging adults overcome the digital divide.
SIEL BLEU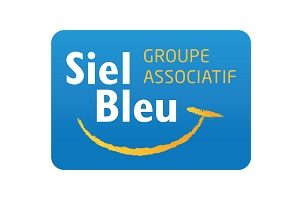 Since 2015, France has officially recognized Adapted Physical Activity as a non-drug therapy. For 21 years, Siel Bleu has been fighting for APA's geographical and financial accessibility. Siel Bleu is active in 1 retirement house out of 4 and reaches 100,000 elderly persons per week_ 120,000 all in all, incl. people dependent on care. Siel Bleu also builds its own equipment and offers innovative and unique solutions to monitor the health and wellness evolution of the beneficiaries, enabling communication between the patient's caregivers.
LE PARI SOLIDAIRE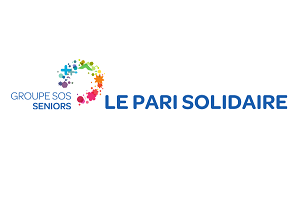 We provide seniors and youths with not only housing services, but also social connections through intergenerational cohabitation. This new concept was conceived in order to solve the two social issues: the isolation of seniors and the housing of youths in expensive urban areas. Living together in a senior's house or in a residence is a win-win solution. In order to share concepts and verify effects, we conduct international collaboration projects within Japanese sectors.
MYNDBLUE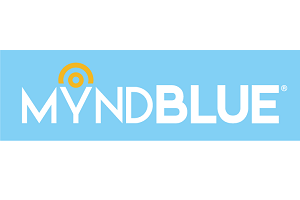 Depression in elderly people is the leading cause of disability worlwide (WHO 2018). Psychiatrists are oversaturated, 50% of their depressed patients relapse, and there is still no accepted biological biomarker for depression. Though, when depression is better monitored, its duration of 20 months falls to 9 and its cost decreases from $11,000 a Year to $7,000.
HIDEPIXEL, LDA (SIOSLIFE)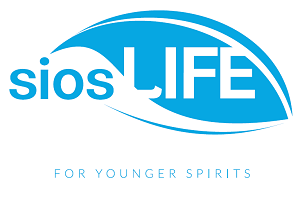 siosLIFE Interactive systems allow older people, alone or in communities (nursing homes), to use, autonomously, new technologies, in a simplified way, in areas such as communication with their loved ones, serious cognitive games, and multimedia contents. Relatives and friends can monitor and be in touch in real time. siosLIFE mobile apps and web platforms are tools that can also make professional caregivers' jobs much easier.
EXCEL SHOWER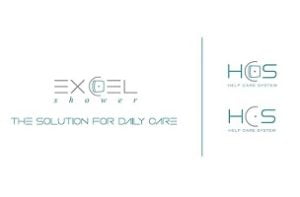 The revolutionary HelpCare System (HSC) shower cubicle's unique design was conceived to improve the well-being of our increasingly ageing population. Old age inevitably gives rise to some extent of reduced mobility, and our main aim at Excel Shower, since the outset, has been to address this problem and to optimize the independence and quality of life of those with reduced mobility. The fully automated process, with its remote controlled, rotating and automatically adjusting seat, and accessible control panel, enables even the least mobile to shower themselves with little or no assistance.
SILVERFIT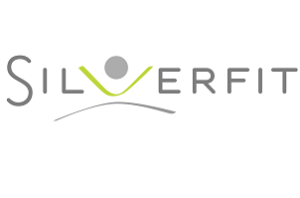 SilverFit is an interactive product that stimulates the physical and cognitiveabilities of the elderly through three components: the 3D focuses on the body motricity via games, the Mile transports them on customized bike trips, and the Alois provides cognitive stimulation and calming activities for people with dementia. SilverFit creates social connection between the residents, the therapists, and the relatives.
U3A REYKJAVÍK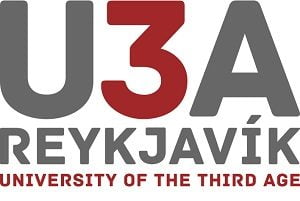 The warehouse concept is an exciting innovation with a clear goal and designed and implemented in a business model, mediated by software, bringing together suppliers of opportunities, products and services with its target audience, people 50 years +. It thus adds to the silver economy. The audience can use those opportunities to enrich their life and make it more fulfilling in decades to come. By this the concept adds to their well-being and benefits the society as a whole.
ATLAS OF CAREGIVING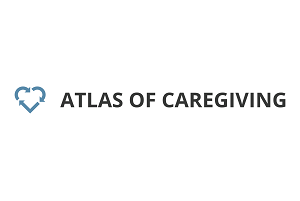 Atlas CareMaps are visualizations (drawn by hand or by using a web app) of a family's care ecosystem, and a set of practices around these drawings that help individuals reflect on their own lives and their connections to others (who is caring for whom and how). The Atlas CareMap helps people plan for potential difficulties, identify needs, manage people, and better advocate for themselves. In addition, it helps people appreciate the interconnected nature of our lives, and the contributions of many to the wellbeing of their community. The practices spark social conversations and help unleash community wisdom.
MAPALANA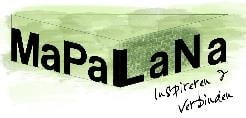 In Heart of the community this is 'living, growing, believing and meeting'. In the project 'Heart of Community' all the involved people use the same building for their activities. In the building there is real integration en shared use of the space. The core ideas of the concept is important and a guide for the development of the project. We don't allow people to live in residential areas per target group, but with and with each other and in the middle of a residential area. An inclusive society, with care as much as possible in the background. A place where it is nice to be and live.
SANOSTE OY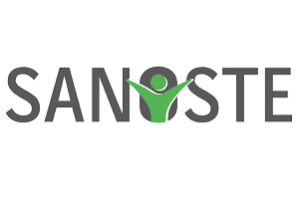 With a digital platform Sanoste is delivering stimulating activities for elderly using teleconference technology. The activities are real-time and offer two way communication. The instructor is always present motivating and guiding the participants. Activities such as chair exercise increase the quality of life and wellbeing and decrease the feeling of loneliness. The main novelty is the usability co-created with elderly and the scalability of the activities.
CHAMBER OF COMMERCE AND INDUSTRY OF THE CREUSE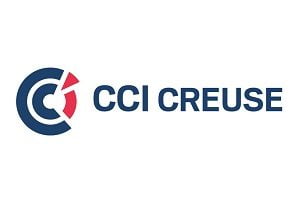 With www.rentarentner.ch and www.datearentner.ch, Rent a Rentner AG has launched online platforms in recent years with the aim of preventing boredom and loneliness in later life. And to connect generations of people and to profit to each other. The world's first RentnerFinder® was launched in 2018; – an App that allows seekers to find pensioners (around and) who are willing to work nearby.
HEALTH INNOVATION CENTRE OF SOUTHERN DENMARK

The Generic Telemedicine Platform (GTP) makes it possible to support wide range of telemedicine projects. The platform is generic and therefore provides a quick and cost effective way to start projects where the focus is on collecting, sharing or simply displaying the data collected at the citizens own home or across health care sectors. GTP can collect home monitoring, sensory and patient reported outcome data and display it in a standardized manner.
INSTITUTO DE LONGEVIDADE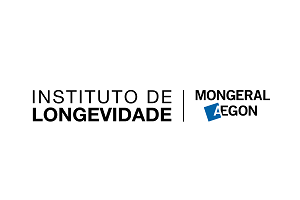 The Cities and Longevity Program generates a positive cycle of evaluation and monitoring of well-being of elderly in cities as well as the qualification of city public administration for a more appropriate management of aging and longevity in Brazilian urban areas. As a result, the Program promotes more efficient aging public policies, resulting in more active and healthy aging.
CYNTHIA CHARONE GROUP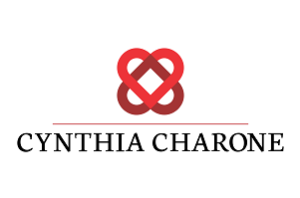 The Cynthia Charone Group breaks through old ideas and templates on ageing. Our view supports vitality, longevity and quality of life at any age. All this allied to attention, care, love, humanization, and the professionalism of a team 100% specialized in Gerontology. For us, ageing is a principle of self-renovation and the acknowledgement of those who have matured.
BIBOPP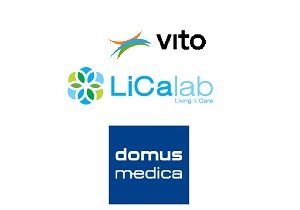 In the BIBOPP project an online tool is being developed for citizens that calculates the personal risk of chronic diseases, and offers a tailor-made prevention plan. The obtained data are managed and controlled by the citizen himself, in line with GDPR. Citizens can give permission to third parties to carry out research with their anonymised data in order to develop new solutions and innovations in health and care. The results also allow local authorities to map and improve their prevention and health services.
SONAE MC
The Ageing Project at Sonae MC has the mission of guaranteeing the success of the company in a context of inversion of the demographic pyramid in Portugal. The Project focuses on two streams – Client and Human Resources – and aims at developing and providing suitable products, services and facilities to an ageing customer base, and at adapting our company's culture, benefits and workplace to a multigenerational and older workforce.
DBALL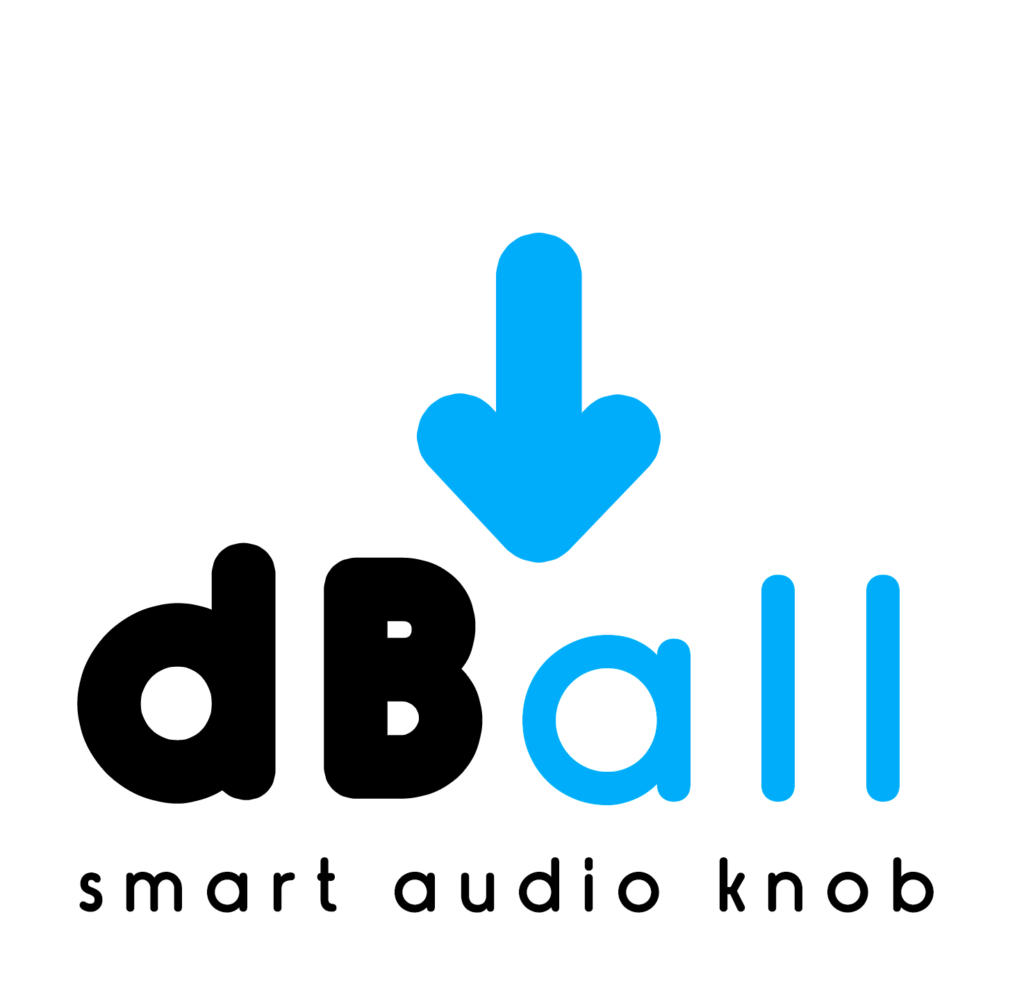 dBall is as smart audio knob serving listeners. It is more than a headset accessory for wireless, corded, computer headset. Identical to conventional knobs, dBall is used without personalization, both by normal-hearing and age related hearing impaired. It offers a normalized listening comfort for a better audio experience, while preserving the intelligibility «for All ». Non-stigmatizing, dBall makes aware earlier the 70% elderlies who refuse to wear hearing aids.
NESTOR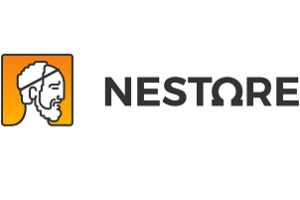 NESTORE is your pathway to well-being and your companion to ageing well.
Conceived as a set of smart and user-friendly connected devices, NESTORE is a friend and a coach able to understand your needs, your preferences and your moods, and it is therefore able to propose you activities and services corresponding to your personality, your environment and your health status: the piece of advice when you need it and in the way you need it.
E-SENIOR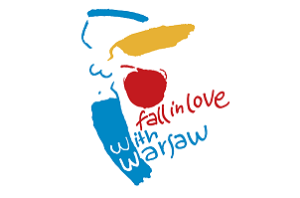 Warsaw's E senior – is a comprehensive program of activities preventing the digital exclusion of seniors and supporting their social activity. The aim of the project is to increase digital compentences allowing for the free use of modern technologies. An innovative element of the program is the oportunity to involve seniors in conductiong educational activities independently for elderly environment.
INSAN MEDIKA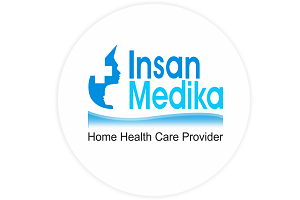 Provide International standard caregiver training & development to leverage the nursing skills & competencies in order to give excellent services quality for elderly & patients.
VOICE NEWCASTLE UNIVERSITY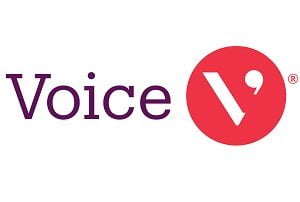 The Imagine Series is a knowledge exchange and citizen involvement programme devised by VOICE, an organisation established to meet the global challenges of an ageing population. We share the latest research, and through evidence informed dialogue, identify unmet needs and priorities based on lived experience. These insights have global applications for industry to develop innovative evidence based and needs led solutions to enable us to live longer, happier lives.
GERAS SOLUTIONS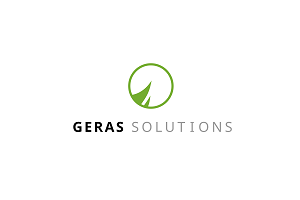 Geras Solutions is an health startup from Stockholm that focuses on creating digital solutions for those living with or impacted by dementia. Whether one is needing an assessment, access to a specialist, or needs help with making lifestyle changes in order to lower the risk of dementia onset (right from home). Our goal is to use AI and data to automate dementia diagnosis and provide professionals and caregivers with tools needed to provide good dementia care at a fair cost for a healthier ageing of the brain.
NASZSENIOR

An unconscious senior will not press the SOS button and therefore will not call for help.An artificial intelligence module based on discretely collected data constructs a model of the behaviour of patients. SilverCRS detects dangerous behaviours and automatically notifies caregivers.SilverCRS includes the following behavioural profiles for: over-active patients, recumbent patients, and patients with Alzheimer's or dementia, etc.
AKADEMIA LEONARDA DA VINCI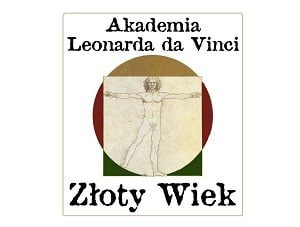 A unique space, inspired by the work of Leonardo da Vinci, characterized by a non-standard teaching model, using innovative methods of education for seniors. The unique training formula assuming the implementation of workshops in three thematic blocks: body, health and mind, makes the participants have an extraordinary journey during which they discover: passions, strength, and the sense and joy of life returns, so important among people aged 60+
FACIL'ITI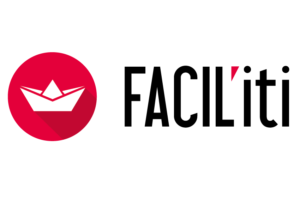 In an ageing but more and more connected society (this is particularly true in Japan) elderly people face difficulties browsing on the web because of vision problems like lower vision or cataract, motion problems like Parkinson's disease or cognitive problems. To give back autonomy to the web user FACIL'iti adapts the appearance of websites on the screen according to the user's personal needs without modifying the code of the original website. Our moto is that the web page should adapt to the user and not the opposite.
NEWCASTLE UNIVERSITY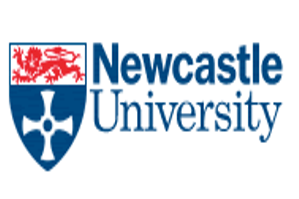 The Dementia Care: Living Well MOOCs support careers of people with dementia and their families to better understand and cope with living with dementia. The first MOOC focuses on getting a diagnosis and the early stages of dementia; the second addresses the advanced stages of the illness.
TAKE THE LEAD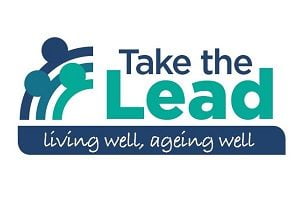 Take the Lead in Healthy Ageing with HELP ( Home exercise and Lifestyle Programme) helps care staff understand the benefits of physical activity for the ageing population, and improves understanding of falls riss. It teaches a programme of 25 exercises which can incorporate an action plan for physical activity into the elder's care plan. It engages, empowers and motivates carers as facilitators.
UNIVERSITY OF DEUSTO (EVIDA RESEARCH GROUP) / EMANKOR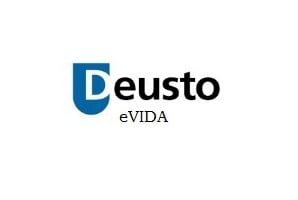 FRED: Exergame to prevent dependence and functional deterioration associated with aging. Using technology with biofeedback for the improvement of frailty. The goal of this research is to develop a commercial, low cost tool for the improvement of frailty using interactive gaming. Game implementation can use game consoles, computers, Virtual Reality and augmented reality platforms.
REUNIONCARE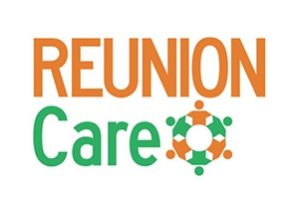 We create and manage team based personalize care journeys. REUNIONCare maximizes the abilities and resources for at home care success through open communication channels. We are transforming your care team by empowering caregivers and communities as partners. We bring order and direction to the chaotic world of living long and healthy lives. We believe that smart devices unites us through Circles of Care.
P4 "PLAY"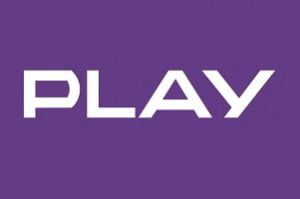 My smartphone – a guide for beginners Guide for the elderly supporting them in exchanging the feature phone for their first smartphone. With simple and transparent form our smartphone guide helps and explains how to start using the smartphone for the first time so it will not be a scary experience. We want to bring the world of new technologies as close to the elderly as possible.
ETOILE SERVICE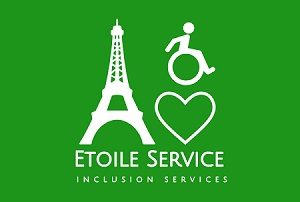 Our project makes a bridge between the tourism and the personal caring service. To let go out the elders and disabled people is one of the best rehabilitation treatment to stimulate all sensibilities. I am expecting SilverEco as a platform of our interactive activities. Fusion between two differents domains is not easy to realize but I can find some collaboration or ideas by this platform.
LYCEE DES METIERS PIERRE MENDES France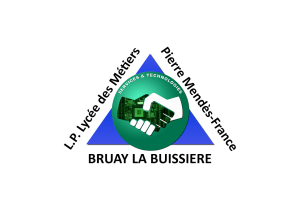 It's an experiential apartment to help elderly people at home. The House is adapted and innovative
AFEDEMY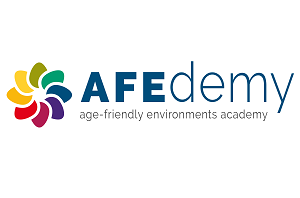 The specific aim of SHAFE is to enhance two main aspects of Age-Friendly Environments – Places and People – in the creation of eHealth and mHealth solutions – especially focused on (better) quality and (less) costs. These smart environments need to align technological development with the building industry in terms of policy and funding, in order to make smart homes available, affordable and large-scaled.
VILNIUS MEDARDAS COBOTAS UNIVERSITY OF THE THIRD AGE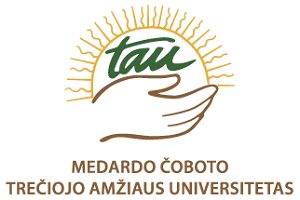 The vilnius Medardas Cobotas University of the Third Age lauched a project to organize a festival – "A Hundred dance garland to Lithuania" to celebrate the Centennial of Lithuania. There is nothing more important for the elderly generation than to be involved, be important, stable emotionally, healthy, active physically to age well.
LIFEVISTA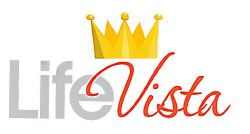 "A Crown for Life ~ an eco-system in co-create & deliver value in bridging the Past connecting the Present & mapping the Future"
LifeVista's Story is focusing on Aging issues in Chinese Diaspora. The Central Business Idea is to apply foresight in critically reviewing impact in bracing for the aging Population in Chinese diaspora and invariably to spin the yarn of Aging Demographics for web of business ideas.
ESCOLA SUPERIOR DE ENFERMAGEM DO PORTO
This project has as main objective the characterization of the corporal balance. It was applied in Portugal in the elderly people. It is a technology that will allow an assessment of the balance of the entire population, and can be developed in future projects from children to the elderly. It has three functionalities: evaluate, train and self-train the body balance. It improves the quality of life and autonomy of people with dependence and improve self-care and prevent falls risks.
9FLOOR COLIVING CO., LTD
In 2017, 9Floor started an intergenerational project in 3 units of social housing with New Taipei City Government, the most populous city in Taiwan. To test how to motivate the interaction between youngsters and elders, we first invited 30 volunteers to join a three-day camp. In these 3 days, youngsters and elders stayed together and attended a few of workshops to figure out the needs in both software and hardware aspects for two generations. Receiving feedbacks from participants, 10 people joined and started their six-month co-living lives afterwards. In this stage of the project, we are devoted to building up an organic community ran by residents themselves and attempted to influence the neighborhood community.
Practical information
When? 13th of June 2019
Where? Global Business Hub – Japan, 3F, 1 Chome-9-2 Otemachi, Chiyoda City, Tokyo 100-0004, Japan
Who? Silver Economy international stakeholders
Published by the Editorial Staff on