Very recently, a new road sign has appeared in Belgium next to a retirement home outside Brussels: "Caution, elderly people crossing". Two people with a slightly bent back can be seen holding hands on it. One of them relies on a cane. This sign has been used for years in two other countries: Great Britain and the Netherlands. However, campaigns have been launched to take the signs out, as they are deemed stigmatising.
A new sign to encourage drivers to slow down next to a retirement home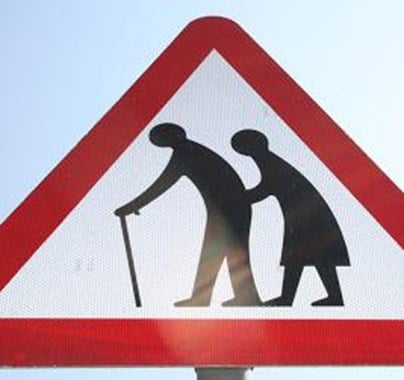 In Belgium, a new road sign called "Caution, elderly people crossing" has appeared in Beersel, close to Brussels. This results from the initiative of Peter Herreman, who is the director of a retirement home. He explained in the Nieuwsblad newspaper: "Several of our residents are used to walking on the street. We knew such signs already existed in the Netherlands." The Flemish Seniors' Council agreed to the request to set the signs in the streets. They can now be placed next to Belgian retirement homes. This follows the same logic as signs next to schools warning of the presence of children.
"Elderly people crossing" signs are being criticised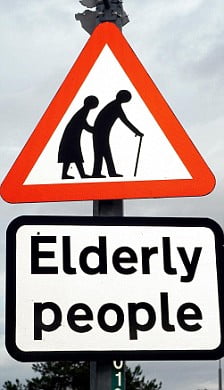 The "Elderly people crossing" signs have been used for years in the Netherlands and in Great Britain. However, they have been criticised, mainly by associations, especially in Great Britain. Indeed, last November, a campaign has been launched to denounce the signs: it claimed they harm employment for people over 50 years old as it gives a negative image of older people. The signs have been well-received by some in Belgium; however, some associations deem it "stigmatising". The Ouderenraad association in favor of the elderly accuses the signs of giving a negative image of ageing. The Beersel city has stated that the sign next to the retirement home would not be taken out as it contributes to the security of residents.
Published by the Editorial Staff on