Basque Country's Government adopted  the Housing Act in June, 2015. It states that each citizen is entitled to an accessible house where they can live independently, no matter their age, physical condition or incapacity level.
With this Parliament act, the Basque Country shows its concern towards people with different types of impairments. Moreover, a Basque project called Etxegoki won the best International Practice 2015, a price awarded by the International Design for All Organization.
Design for all: towards no discrimination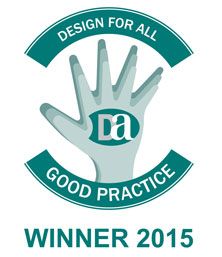 The Design for all Organization is an international Non-Profit organization that was founded in 2001. It was created to promote unique designs for all in companies, public or private organizations. It also aims to reach the individuals. Their final goal is to raise awareness of all actors and to achieve a more equitable and cohesive society, with no age, sex or disability discrimination.
Every year, the 5 Good Practices Awards recognize achievements in the fields of design for all. Projects can be subscribed during a whole year, and an international jury will eventually design the 5 best practices of the year.
Winners of 2015
Category: Products and services already in use
Seniori365.fi – Finland
Etxegoki (FEKOOR) – Spain
Category: Projects, proposals, initiatives, methodologies and studies
Autonom'lab – France
Interactive sensory labels for improving the visitor experience at the British Museum – United Kingdom
Ecuadorian Methodology for Developing Universal Accessibility Plans – Ecuador
Special Mention
Dreams Academy Kas – Turkey
Östersund Arena – Sweden
ColorADD – Portugal
The prices were awarded on March, during Urbaccess, the European Accessibility and Universal Conception Show, held in Paris.
FOCUS ETXEGOKI – flexible solution for all needs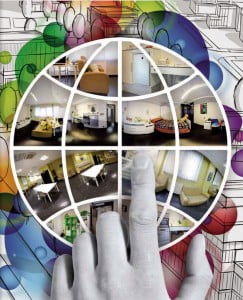 Etxegoki is a Spanish residence in Bilbao (Basque Country) with 32 assisted apartments for people with physical disabilities; it was created and managed by FEKOOR (the Coordinating Federation for Persons with Physical and Organic Disabilities of Bizkaia). The project was conducted in collaboration with the Bizkaia Regional Government.
In those apartments, both social and technological innovations are combined in order to promote an independent living for the residents. The philosophy of this 32-resident community is that each person, with their own diversity and proper needs, needs to find the necessary means to carry on their life project.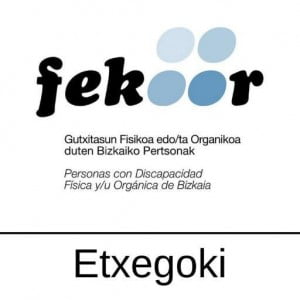 The project is promoting the idea of the "universal design" concept: universal accessibility, equal opportunities and non-discrimination for people with disabilities or for the elderly. People tend to think that the Design for All concept means bringing up a solution able to satisfy all people needs; in fact, it is precisely the opposite: the solution must be flexible enough in order to adapt to all needs and expectations of each and every person.
Furthermore, FEKOOR highlights the idea of "participatory design". On the Etxegoki apartments, all residents are involved in the community life: joined activities, group sessions, or other methodological tools in order to facilitate the cohabitation of all residents.
See the presentation video of Etxegoki apartments
Published by the Editorial Staff on