Sivantos Aquaris are watherproof hearing aids conceived for people with hearing impairments. It was designed by Siemens.
Aquaris: an innovative solution for hearing impaired people
Aquaris is equipped with the BestSound™ Technology; it is an innovative solution able to deliver high quality sound in every situation: for instance in the swimming pool, during work-outs or even handiwork. This solution is easy to adapt to all situations and to all type of users, even the most active ones.
Aquaris is robust, resistant to moisture and dirt.
Other functionalities:
Totally adapted to the user's needs, the device has an anti-tinnitus program.
IP68 certified: the device is waterproof, dustproof and shockproof.
A high-performance acoustic membrane preserves the microphone's sound quality while protecting it from water and dust particles.
Non-slip soft nano-coated textured surface with custom made soft ear mold.
Attachable Sport Clip holds hearing aid securely in place during strenuous activities.
Cover protects microphone membranes.
Accessories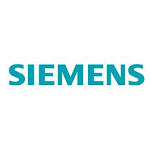 The device is available in 5 colours and also proposes different accessories for users who want to practice specific activities. For instance, Sport Clip, allows a better fixing on the ear for tonic activities. The Aquapac package can store remotes, smartphones or mp3 players. With up to 1 meter water pressure resistance, it ensures that your devices are well protected.
Published by the Editorial Staff on