New research for Age UK shows that nearly a million (928,000) older people feel lonelier at Christmas time.

A short film entitled 'Just another day'
Alongside the new findings published to launch Age UK's Christmas campaign, No one should have no one, the Charity has produced a short film entitled 'Just another day' which shines a light on the crushing, chronic loneliness which 1.2 million older people are living with in England.
Directed by the award winning and highly acclaimed Philippe Andre, 'Just another day' shows the everyday monotony of a lonely widower. For him, as for millions of older people in our country, each day is much like the last, and in the film we see that even Christmas is no exception.
Sadly, this is the heart-breaking reality for many older people in this country.
Watch the video:
Nearly half of the older people surveyed for Age UK – equating to almost 5.7 million people aged-65 and over – feel their days can be repetitive, almost a quarter of whom (around 1.4 million older people) admitted that Christmas isn't a special day for them and just passes them by.
Based on the survey, the charity estimates that getting on towards a million (873,000) people aged 65 and over don't see or hear from someone for days on end over the festive period. And at Christmas time, on days when older people do not see or hear from anyone, over half (55%) rely on the TV for companionship.
Read also: 39% of people over 65 feel lonely in the United Kingdom
Focus on 'No one should have no one' campaign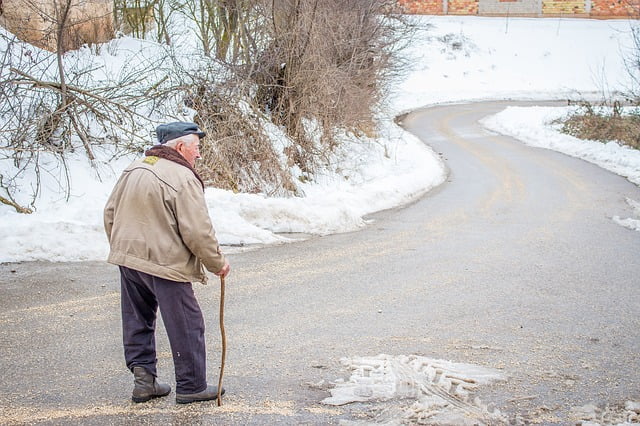 Through its 'No one should have no one' campaign, Age UK is calling on people across the country to pledge their support and donate to help the charity be there for older people and tackle the loneliness that is blighting too many lives.
Caroline Abrahams, Charity Director at Age UK, commented: 'Chronic loneliness is not only horrible to experience day in, day out, it can also have a devastating impact on an older person's mental and physical health. That's why at Age UK we are committed to being here year round for older people, to help tackle the loneliness that is blighting far too many later lives.'
Published by the Editorial Staff on