Harriette Thompson, from North Carolina, finished the Suja Rock 'n' Roll San Diego Marathon on May, 31st 2015. The 92 years old marathon runner beat a world record by running a distance of 42,195 kilometres in 7 hours 24 minutes and 36 seconds.
Harriette Thompson, a two-time cancer survivor, is the oldest woman to ever finish a marathon. She proves that with determination and perseverance, everyone can achieve their objectives.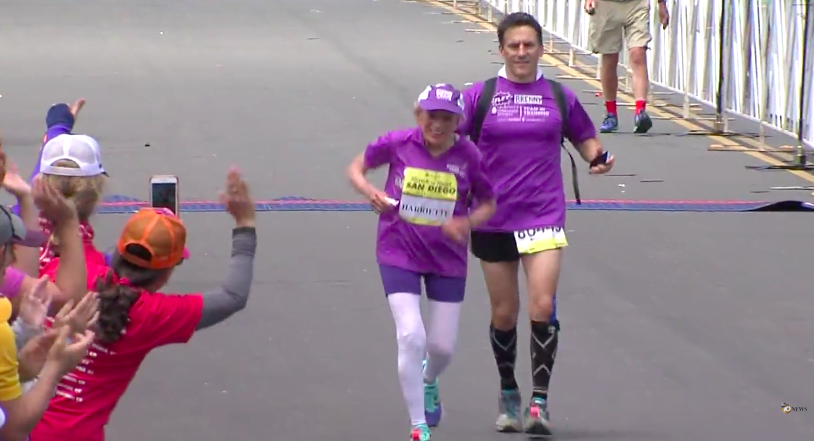 Determination and perseverance to reach her goals
The dynamic nonagenarian has established a record and became the worldwide oldest woman who finishes a marathon. "I can't believe that I succeeded to finish this marathon. At some point, I was really tired. Sometimes, there were hills on the course in front of me, and I had the impression to climb a mountain. I said to myself: at your age, it is a little bit crazy" she added when she reached the finishing line.
She exceeded her limits for a good cause
The "silver-marathon runner" started running when she was 76 years old. She explains that she runs to prove herself that she can realise exploits, but also  to collect funds for Leukemia and Lymphoma Society organisation, which fights against cancer.
Harriette Thompson has raised more than $90,000 for the Leukemia and Lymphoma Society.
Since when age is an ostacle?
Harriette Thompson, along with Mieko Nagaoka, a centenarian record woman on swimming, or Robert Marchand, a 102 years old record man on track cycling, show that age is not an obstacle when  realising sporting achievements.

ABC News Videos | ABC Entertainment News
Published by the Editorial Staff on