The World Bank took a closer look to the ageing phenomenon worldwide, particularly towards Europe and Central Asia where ageing often comes with a demographic shrinking. A report was published to identify and point out the main opportunities and policies contributing to an active, healthy and productive Ageing.
The Ageing phenomenon in Europe and Central Asia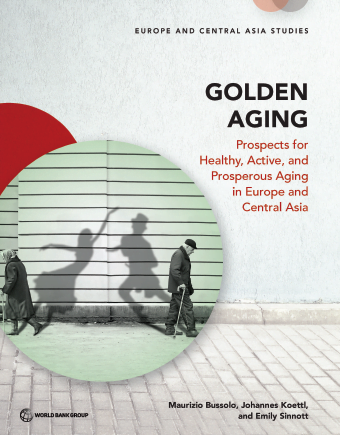 The Golden Aging: Prospects for Healthy, Active and Prosperous Aging in Europe and Central Asia (download PDF) was launched in Vienna last June and sustains the idea that the social and economic consequences of aging societies may be complex and diverse – but not necessarily negative.
Contrary to Western Europe and Eastern Asia, where the ageing phenomenon is due to the increasing of both life expectancy and mortality rates, in Central and Eastern Europe and Central Asia, the background factors are not entirely the same. In these regions, ageing is driven by the decline of fertility rates rather than increased longevity.
In Central and Eastern Europe, the average age of the population is 10 years higher than the rest of the world.
"The report gives an excellent overview of the various challenges European and Central Asian countries face due to an aging society," said Hans Jörg Schelling, Minister of Finance of Austria. "The problems are, in fact, not new, but European policy makers are still struggling to define the right policy mix to allow for a decent aging of our population today and in the future. The findings of the report are valuable contributions to the ongoing discussion for economists and policy makers alike."
Source: World Bank
Published by the Editorial Staff on